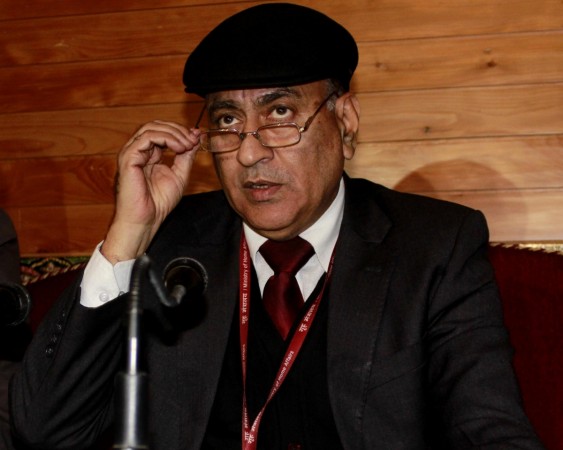 Soon after admitting his role in dissuading CBI officers from summoning former union minister Matang Sinh for questioning in the Saradha chit fund scam, Union home secretary Anil Goswami quit from his post on Wednesday. Goswami had also tried to interfere in Sinh's subsequent arrest.
L C Goyal, a 1979 batch IAS officer belonging to the Kerala cadre, will succeed Goswami. He was secretary, rural development ministry. Goyal, who will have a fixed tenure of two years, had earlier served as joint secretary (internal security) in the home ministry from 2002 to 2007.
During a meeting with home minister Rajnath Singh on Wednesday, Goswami acknowledged that he had tried to intervene in the Saradha probe on behalf of Sinh, reports The Times of India.
He was given the option of voluntary retirement as the government strongly disapproved his conduct. Goswami had about five months to go for the end of his tenure.
Appointments Committee of the Cabinet (ACC) approved his request for 'voluntarily retiring' from service with immediate effect by waiving the notice period.
Goswami, an IAS officer of Jammu and Kashmir cadre, was appointed home secretary during the term of the previous UPA government.
Sinh, who was minister of state in the P.V. Narasimha Rao government in the 1990s, was arrested on 31 January by the CBI in Kolkata on charges of criminal conspiracy, cheating and misappropriation of funds in the Saradha scam.
(With IANS inputs)