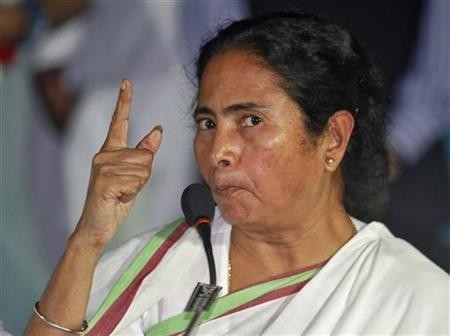 Shortly after suspended Trinamool Congress leader Kunal Ghosh was arrested, the Kolkata Police conducted a raid on his house and seized his computer hard disk on Sunday.
According to PTI, Ghosh had accompanied the police during the raid, which was carried out early morning and went on for over an hour.
Ghosh, who was CEO of Saradha Group media wing, was arrested on Saturday in connection with the Saradha chit fund scam. Police booked him under sections 406 (criminal breach of trust), 420 (cheating) and 120B (conspiracy) of Indian Penal Code.
On the same day, the Rajya Sabha MP shocked the local police by posting a statement on Facebook, naming 12 people who could help in the investigation of the chit fund scam that wiped out over ₹30,000 crore of lakhs of investors in West Bengal.
Despite being in jail, Ghosh's Facebook post named four TMC parliamentarians along with WB Chief Minister Mamata Banerjee. His list includes TMC MP and general secretary Mukul Roy, MPs K D Singh and Srinjoy Bose. The Transport Minister of state, Madan Mitra, was also named.
Ghosh averted from accusing the leaders of being involved in the Saradha Group ponzi scam, and instead suggested that police should seek their help to delve into the scam.
Following the post, Kolkata police seized a hard disk of Ghosh's computer in the raid, sources told PTI. One of the Ghosh's friends, who is an input editor of his new channel, had pushed out the Facebook post, in which Ghosh termed his arrest as a 'conspiracy'.
The ousted TMC MP will be produced in front of a local court in Bidhannagar on Sunday.