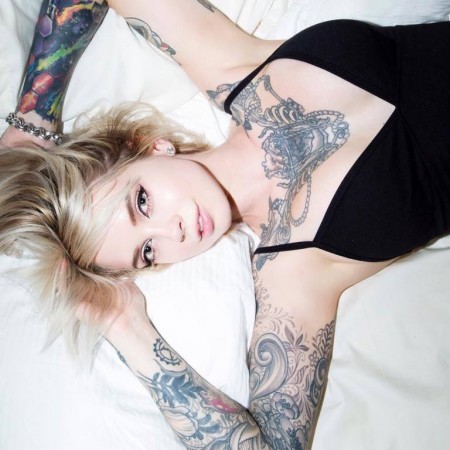 Stunning model Sara X Mills, who rose to popularity soon after the video of her twerking breasts went viral back in 2014, has decided to retire them. Mills, who is now an advocate of positive body images, hopes to use her celebrity status to spread the message that priority should always be given to health over shape.
With over 40 million views, "Sara X Does Mozart's 'Eine kleine Nachtmusik'" is one of the most popular videos on YouTube, but amid all this fame, Mills has decided to deflate the silicon content from her iconic breasts. Mills, who is now focused on a healthy, self-improving, body-positive lifestyle, says that getting breast reduction feels like hanging up the uniform for a job she no longer has.
Mills had begun noticing that her huge implants were making her ill, and that they were getting in the way of her fitness and self-image. This is when she decided to get rid of her implants. "Since I got implants for funsies at age 22 I've gotten progressively more sick [,sic]" Mills explained in a blog post, adding that since the third month after the surgery, she developed "anxiety and digestive issues, joint pain" and whole lot of other ailments.
Admittedly, a lion's share of Mills' popularity comes from her twerking breasts, but she hopes that her reach and influence will go beyond the silicone content in her body. The answers to what happens after the surgery in terms of Mills' health and popularity remains to be seen and she wants her fans to experience it with her. She has invited all her fans to follow the process of breast reduction in the coming days, leading up to Aug. 31.
Check out some of the amazing photos of the social media queen and soon-to-be former breast twerking model: