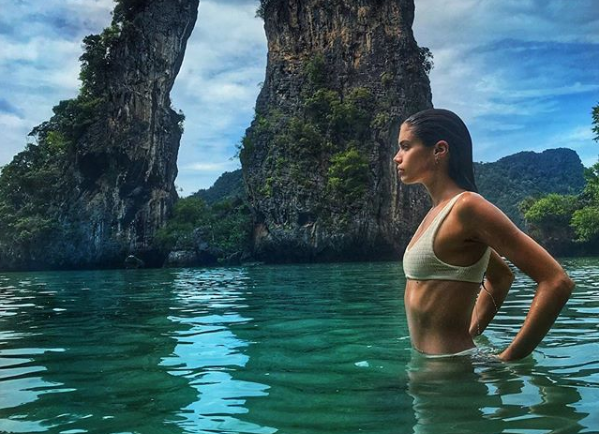 Sara Sampaio sure knows how to make nature work to her advantage. The Victoria's Secret Angel reportedly posted pictures of herself posing in g blue bikini that showed off her taut tummy and toned limbs.
Apparently, the model posed on the beach edge in just a few inches of the crystal clear water while wearing a royal blue two-piece bathing suit with a sports bra-style top that showed off her slender figure. She paired the pose with a sultry pout. The model worked the water.
'Never not posting,' she captioned the photos.
In an interview in May with KTLA 5, Sara admitted to often feeling lonely when travelling the world for work. 'There's a lot of planes, a lot of sleepless nights, and there's a lot of being alone,' she said. 'My boyfriend travels as much as I do. We meet whenever we can.' Sara finally got a chance to vacation her boyfriend, Oliver Ripley, whom she has dated since 2015. The fashion model has been an Angel since 2015, and has modelled for the classic brand since 2013.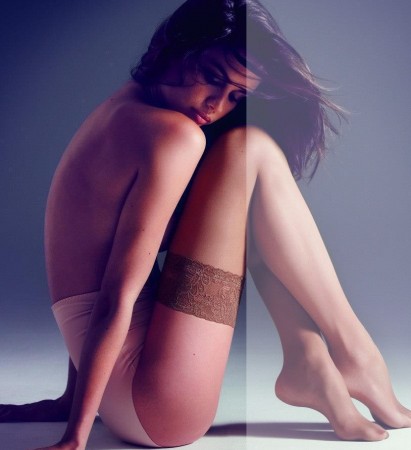 It is known that In 2012, she was chosen for the cover of the April edition of Portuguese Vogue and to be the face of the international advertising campaign for Calzedonia Mar, Summer 2012, which was photographed by Raphael Mazzucco in Greece and Jamaica.
Apparently, Sampaio grew up in the outskirts of Porto, Portugal, then moved to New York City to start her career. The model sure knows how to have fun during a vacation. She is known for posting fun pics on her Instagram. Sara Sampaio has also dabbled in acting with parts in TV shows and movies. You can check out the pics here: