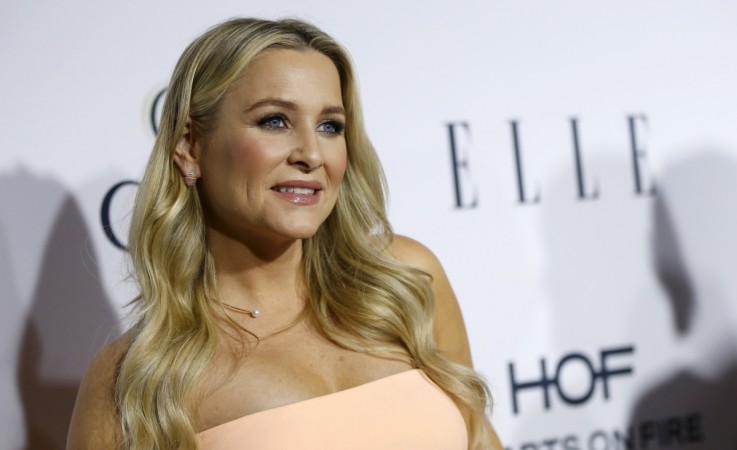 An ugly fight is in store for Callie and Arizona, the characters essayed by Sara Ramirez and Jessica Capshaw respectively, on "Grey's Anatomy."
The previous episode of the medical drama saw Callie revealing her intention to move with Penny to New York City. Like Miranda Bailey, Arizona was also not too pleased with Callie's decision, and towards the end of the episode, Arizona made it clear that she has no intention to allow Callie to take their daughter Sofia and move to the East Coast.
Callie's decision to leave Seattle has many speculating if Ramirez was bidding adieu to the show. Like "Game of Thrones" and "The Walking Dead," "Grey's Anatomy" is also known for killing off key characters. One example is Patrick Dempsey's Derek Shepherd, and it wouldn't be wrong to say no one is safe on the show and that anyone can go anytime. It is not immediately known how much time Callie has left on her contract, but according to an earlier report the actress' contract will expire in May 2016.
While Ramirez's future on the show is yet uncertain, Capshaw last year extended her contract to three more years, giving fans hope that she'll be around for a few more seasons. But the actress might be missing in action for sometime due to her fourth pregnancy.
"I'm [due] any minute now," the 39-year-old actress told People on April 14. "I'm an 'any-minuter.' I'm the person that makes people very nervous! I've had more people offer to help me downstairs today than my whole life."
Meanwhile, the next episode of "Grey's Anatomy" will see the continuation of Callie and Arizona's fight.
"Grey's Anatomy" airs Thursdays on ABC. The synopsis for the episode titled "You're Gonna Need Someone on Your Side" reads:
Stephanie's relationship to Kyle becomes complicated. Meredith encourages Amelia and Owen to take a chance and choose to be a real couple. Arizona and Callie are at odds and put their friends in the middle of an uncomfortable situation