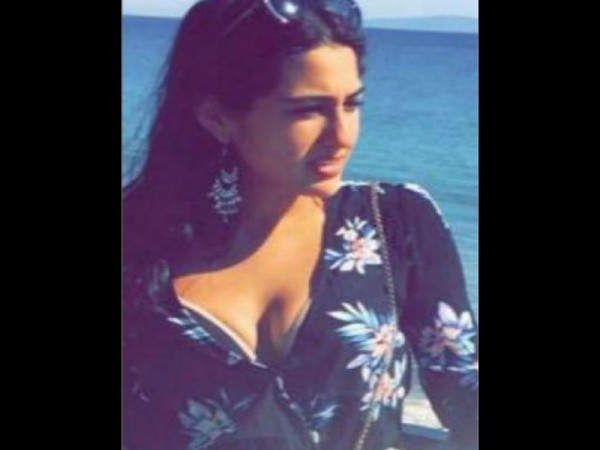 Star kid Sara Ali Khan is set to appear in her debut movie, Kedarnath, alongside Sushant Singh Rajput. Her big day is yet to come when audience will decide whether she passed or failed to make a debut. However, Sara's father Saif Ali Khan is worried how she will react of she fails.
Will Sara breakdown if she failed to make her place in the industry? Saif told Mid-Day: "I am concerned for her, which is pretty normal for any father. But, I wouldn't say I am nervous because I am not living vicariously through her."
"What worries me is the kind of relationships she is going to have. Or for that matter, how she will deal with failure — will she get upset and cry about them? These are things that niggle at me," Saif added.
Sara will be seen in Abhishek Kapoor's movie, Kedarnath, which is set to hit the screens next year. The movie is said to be about the 2013 Kedarnath tragedy, and in fact, the poster gives a few glimpses. It shows the flooded Kedarnath temple and the semi-submerged statue of a meditating Lord Shiva.
A photo of Sara from the sets of Kedarnath was recently doing the rounds of social media.
An insider had told Bollywood Life: "Sara is known for her sexy style statement, but in Kedarnath, she will be all covered up. She will be donning some very simple and basic looks in this movie."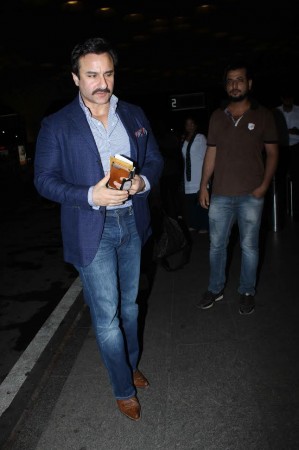 Her look reminded us of Kareena Kapoor Khan in her debut movie Refugee. Sara is not making her debut like Alia Bhatt, but like Bebo.
A movie poster of Kedarnath was released a few days ago. Apparently, Sushant will play the role of a pitthu – a person who carries pilgrims on their shoulders for money. In the silhouette in the background of the poster, one can see a man kissing a woman's forehead — presumably our lead actors.