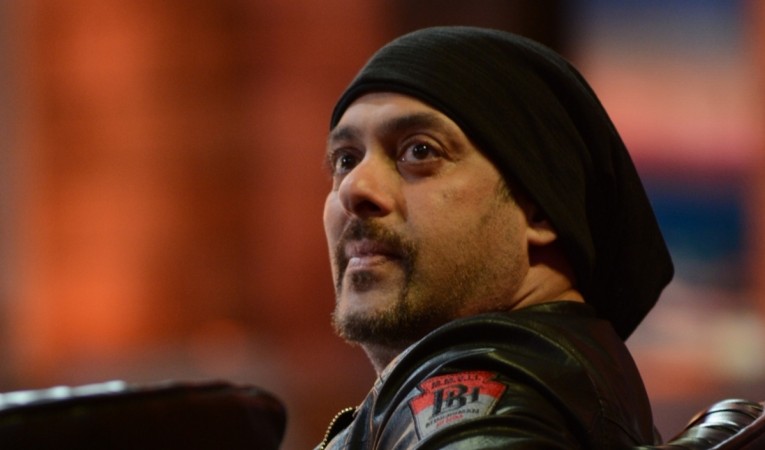 Celebrity hair stylist Sapna Bhavnani is again in news for slamming superstar Salman Khan. Sapna, who is known for her outspoken nature, called the "Sultan" actor a monkey and "male chauvinistic f—king pig," following which Sapna has been receiving much flak on social media from Salman's fans.
Sapna is about to come up with a book in which she would write about her gang-rape incident and when asked if she would mention anything about Salman in the book, she responded in negative. "This man really misuses people and I don't have to give him importance, especially in my book," Sapna told Hindustan Times in an interview.
Sapna, who had appeared on "Bigg Boss 9" that was hosted by Salman, slammed the show as well saying that people on the reality show worship the actor only to get work in any of his "stupid movies."
"You have a male chauvinistic f—king pig as a host of this f—king show, that insults people, so people watch the show and people worship him on the show because people want a job in one of his stupid f—king-all movies where he dances like monkey. That's Bigg Boss in a nutshell," the hairstylist said. There were reports that Sapna had criticised Salman on the show as well, calling him "serial woman beater" but those parts were reportedly chopped off from the episode.
Sapna had earlier slammed Salman on Twitter for his controversial rape remark and was vehemently trolled with cuss words by the actor's fans and followers on the micro-blogging site. Talking about such trolls on Twitter, Sapna said that those people are hired by the actor and political parties and added that she does not allow them to affect her mental health.
Sapna continued saying that she was warned by many about dire consequences for speaking against the superstar but she had survived gang-rape and she would not let a "monkey" scare her. Meanwhile with so many harsh comments on Salman, fans of the superstar started criticising her again on Twitter. However, there are some who expressed support for the lady.
Also, Sapna expressed discontent at the publication for highlighting her comments on Salman more rather than her upcoming book. She took to Twitter and expressed her ire, following which the concerned journalist also made her point on the site.