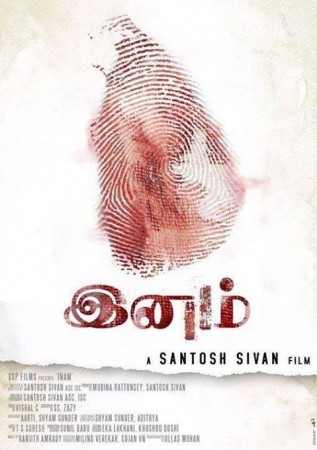 The screening of the recently-released Tamil film "Inam" will be stopped from Monday (31 March), according to a press release from producer N Lingusamy, who distributed the film in Tamil Nadu under his Thirrupathi Brothers banner.
Directed by notable cinematographer Santosh Sivan, "Inam" is about a group of young Tamil orphans who are caught in war-ravaged Sri Lanka. The film, which hit the screens on 28 March, received positive reviews from critics.
However, "Inam" faced some protests initially, which forced the makers to delete a few scenes and mute some dialogues from the film. But now, the makers have decided to pull the film out of theatres from 31 March.
The decision was taken just hours after Marumalarchi Dravida Munnetra Kazhagam (MDMK) chief Vaiko made strong statement saying that "Inam" is against the interest of Eelam Tamils. He also criticized Santosh Sivan for repeatedly portraying LTTE in poor light in his films, reported The New Indian Express. Following the scathing protest, "Inam" makers decided to stop screening the film across the country.
An official statement from Thirrupathi Brothers announced that the film will be removed from theatres from Monday. Lingusamy said that the decision has been taken to avoid any problems and confusion at a time when the elections are nearing.
The "Anjaan" director also added that despite the losses he will incur by removing "Inam" from theatres, he has taken the decision because of his love and respect for the Tamil people and their feelings. To read the press statement in Tamil, click HERE.
While the Tamil version will be stopped screening, the Hindi version titled "Ceylon" is expected not to be pulled from theatres outside Tamil Nadu.