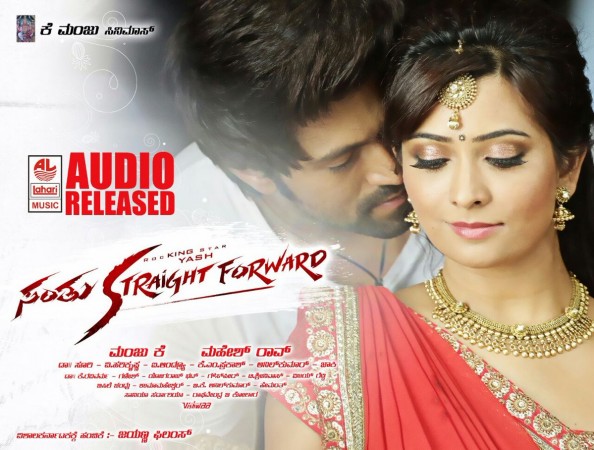 Yash's Santhu Straight Forward has come out with flying colours at the Karnataka box office. The movie has also beaten big Deepavali releases like Ae Dil Hai Mushkil and Shivaay in the state.
Speaking to International Business Times India, producer K Manju said, "Santhu Straight Forward has performed well despite facing competition from many big films. The Kannada movie has grossed Rs 13.5 crore in the first week with a net income of Rs 10.8 crore,"
K Manju is happy with the response that the film has garnered across the state. Santhu Straight Forward faced stiff competition from big movies like Mukunda Murari, Ae Dil Hai Mushkil and Shivaay. In the end, the Yash-starrer emerged victorious and performed better than its competitors at the Karnataka box office.
"The movie has been received well in all the centres. The collection is the reflection of the audience's response to Santhu Straight Forward. Despite facing negative campaign against the movie from a section of media, the film has made such a collection," the elated producer said.
The producer adds that Santhu Straight Forward would have added a few more crores to its tally if the movie had not locked horns with the biggies. "Santhu Straight Forward has at least lost Rs 2-3 crore due to the clash with big movies."
"Ae Dil Hai Mushkil, Shivaay and Mukunda Murari along with a few other South films were released on the occasion of Deepavali festival. So, screens were shared by these films. The solo released would have ensured a better first week collection for Santhu Straight Forward. Nonetheless, the Yash's film has done well than others," feels a trade expert.
Meanwhile, Santhu Straight Forward has entered its second weekend with hopes of doing good business. The trade experts say that the film might do well as there were no big Kannada releases this week.