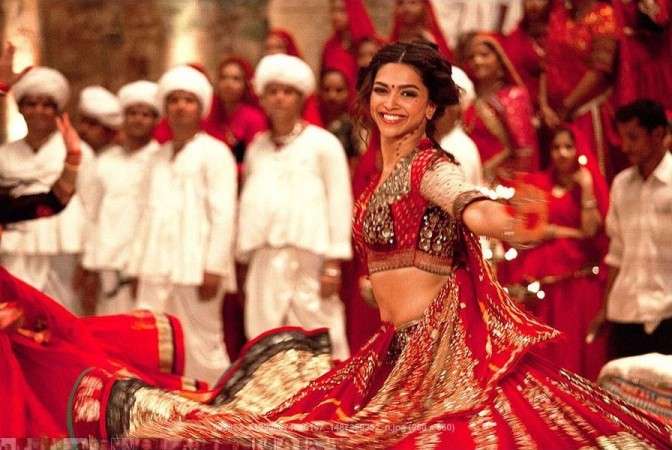 Sanjay Leela Bhansali's upcoming film "Ram-leela", starring Deepika Padukone and Ranveer Singh, will release on the scheduled date - 15 November.
A Delhi court has lifted the ban which it imposed on Tuesday, allowing the film's makers to release it on that date, according to Indian Express.
Additional District Judge AS Jayachandra restrained the film's release after hearing the petition of six people, who in their lawsuit alleged that the film hurt religious sentiments.
On Wednesday, Judge Jayachandra recalled the order saying he was not informed that the Delhi High Court has initially refused to ban the film's release.
Advocates Amit Sibal, Akshay Patil and Anshu Bhanot appeared on behalf of Bhansali Productions Pvt. Ltd. and Eros entertainment Media Ltd.
Sibal presented the High Court order before the ADJ who had refused to ban the release and also imposed a fine of ₹50,000 on an NGO which filed the lawsuit against the film's makers.
Sibal also told the court that the film's title has been changed to "Goliyon Ki Rasleela Ram-leela".
After hearing the counsel of respective parties the court announced, "After hearing Counsel for the respective parties the Hon'ble Karkardooma Court taking cognizance of the judgement and order dated 9.10.2013 the Divison Bench of the Hon'ble Delhi High Court (Coram: Chief Justice and Hon'ble Mr. Justice Manmohan) dismissing the writ petition (C) No. 6384/2013 filed by Rashtravadi Shiv Sena against Sanjay Leela Bhansali Films Pvt Ltd. Eros & Ors. in respect of the Hindi Cinematograph film "Goliyon Ki Rasleela Ram-leela" with costs of Rs 50,000/-, video speaking order dated 13.11.2013 was pleased to vacate the stay order dated 12.11.2013 passed by it against the said film. Certified copy of the order dated 13.11.2013 of the Hon'ble Court Vacating the star order against the said film will be circulated on receipt thereof."
"In view of the above there is no stay or injunction for release and exhibition of the said film "Goliyon Ki Rasleela Ram-leela" and the said film which has been certified by Central Board of Film Certification under the Cinematograph Act, 1952 can be released and exhibited throughout the world unobstructed," continued the court statement.
The six petitioners in their lawsuit said that the title "Ram-leela" is associated with Lord Ram and will raise expectations that the film is about his life. They also claimed that the display of sex, violence and vulgarity in the film would offend religious sentiments.