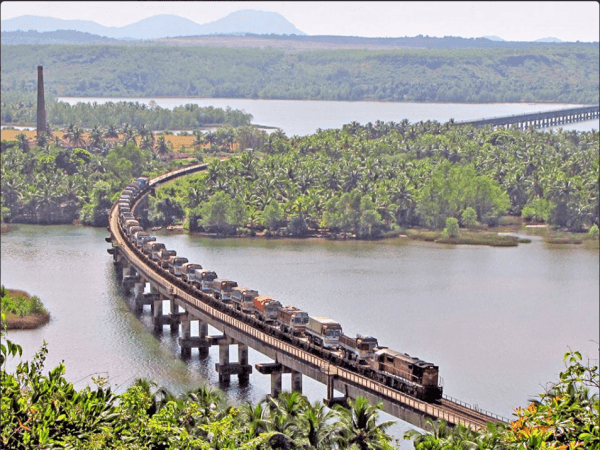 Konkan Railway has announced the appointment of Sanjay Gupta as Chairman & Managing Director of Konkan Railway Corporation Limited.
Gupta has been elevated from Director (Operating & Commercial) of Konkan Railway. He was officiating as the chief of the 741-km rail network since November last year, a statement issued by Konkan Railway Corporation Limited said.
Konkan Railway is on an expansion mode, as already reported, and has lined up investments of about Rs. 20,000 crore to improve passenger travel and enhance freight movement.
Konkan Railway earned a total income of Rs. 1,545.28 crore and net profit of Rs. 124.72 crore for the financial year 2015-16, according to its unaudited results.
Konkan Railway's first train on the completed Mumbai-Mangalore track was flagged off on January 26, 1998. There are about 2,000 bridges and 59 stations on the Konkan Railway track.
Recently, Railway Minister Suresh Prabhu laid the foundation stone for two railway stations on the network â€" Kadwai Station and Innanje Station â€" to be built at a cost of Rs. 9.75 crore and Rs. 11.34 crore, respectively.