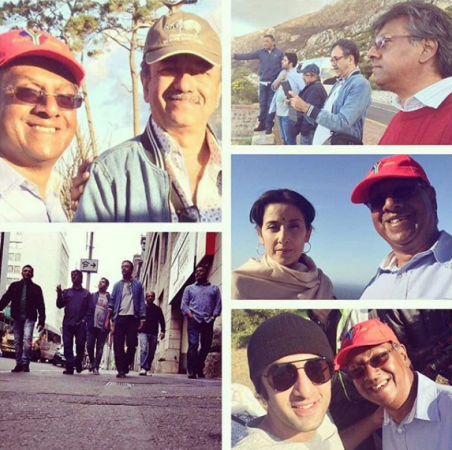 Thank goodness the clash is avoided! After the makers of Baaghi 2 announced their new release date of March 30 on Thursday, January 4, Fox Star Studios announced this on Twitter a few minutes ago: "Sanjay Dutt biopic, directed by Rajkumar Hirani, to release on 29 June 2018... A Fox Star Studios presentation, it is produced by Vidhu Vinod Chopra and Rajkumar Hirani... Stars Ranbir Kapoor. [sic]"
Yes, the film was earlier announced to be released on March 30.
The reason for the delay? According to a leading website, a source said: "The Sanjay Dutt biopic is yet to be completed. Rajkumar Hirani is making sure the film is as close to reality as possible since he is putting up a complex life on screen and is thus taking it slow. He knows he has a huge responsibility."
Meanwhile, there has been a lot of anticipation among fans ever since the ace director announced his dream project of making a biopic on the life of dear friend Sanjay Dutt.
And while it is no secret that Ranbir Kapoor's look got leaked and made the fans curious, it's now Manisha Koirala's look as Nargis Dutt from the biopic that is winning everyone's heart on the Internet.
She looks beautiful as young Nargis. What do you think?
Talking about her look in the movie, Manisha had earlier said: "We did a couple of tests, from when she had short hair to when she had long hair. I think we have got the look somewhere closer to how Nargis Ji looked, and I am quite kicked about it. Yes, I am excited about it."
Manisha also said: "I find these young actors hardworking and focused. Ranbir is one of the finest talents we have in our [film] industry. And I believe it's not about senior or younger co-stars; for me, it's always great to share screen space with good actors. I don't really care much about the celebrity status (of her co-actors) because honestly, it's the by-product of the original thing, which is talent and the capacity of the actor."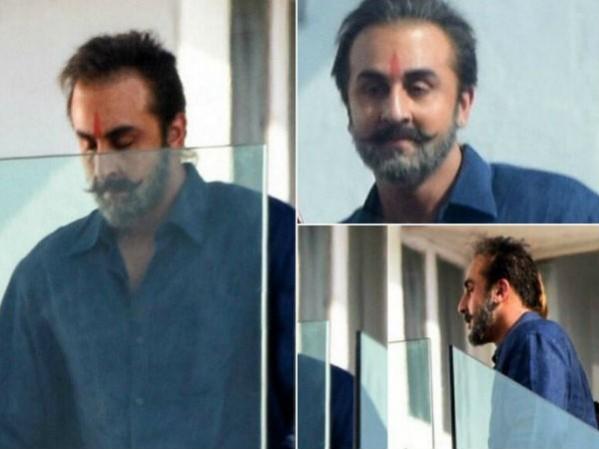 Talking about Rajkumar Hirani, Manisha had said: "Of course I love Hirani's cinema. He is the most envied director. I did express my concern to him but he told me not to worry about it. Mine is a special appearance as the film is not about Nargis ji, it is about Sanjay Dutt. I can't talk much about the project. I have watched Nargis Dutt ji's films and we have done the look test. We have done the clothes, the hair, the make-up and just about everything."
The Sanjay Dutt biopic has an ensemble cast of Ranbir Kapoor as Sanjay Dutt, Paresh Rawal as Sunil Dutt, Manisha Koirala as Nargis, Dia Mirza as Manyata Dutt, Sonam Kapoor as Tina Munim, Karishma Tanna as Madhuri Dixit, Anushka Sharma, Jim Sarbh and Vicky Kaushal, and finally Tabu as herself.