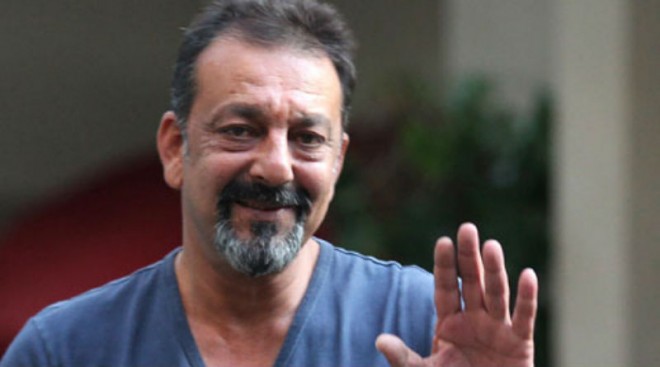 Sanjay Dutt will be released from jail on 25 February and soon, the actor will be back in action. While Sanjay is likely to be seen in a number of movies after his release, he also has plans to produce a film that will be based on one of his jail inmates' life, says a statement.
"Sanjay is friends with most of his cell mates and when he heard the story of this particular inmate, it touched him to the core and he immediately decided to make a film on it. The concerned inmate is behind the bars following a family dispute and a significant part of the film will be of him inside prison," in a press statement.
However, Sanjay is yet to decide the cast and director for his upcoming production venture, which he will take up after he returns to Mumbai. "He is definitely not co-writing this one but will be actively involved with the scripting and production. The film will roll this year itself," said a source.
Meanwhile, Rajkumar Hirani is prepping to make a biopic on the life of Sanjay. Ranbir Kapoor will reportedly play the lead role. However, the film's complete cast has not been confirmed.
Sanjay is currently serving his sentence at Yerawada Jail and his prison term has been reduced owing to his good conduct. The actor was sentenced for 60 months, of which he has already completed 50 months. The "Munna Bhai" actor was convicted for illegal possession of a 9 mm pistol and an AK-56 rifle during the 1993 Mumbai blasts.