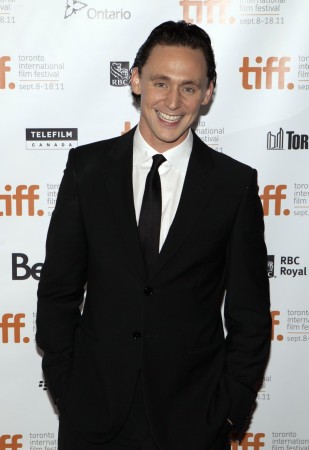 While "The Sandman" is still in its initial stages, there is major buzz in regard to who could play the titular role. The actor who may reportedly clinch the role is Tom Hiddleston.
Neil Gaiman the author of "The Sandman," who is also one of the producers, recently revealed the names of actors he thinks have the chops to play the role of Morpheus.
For him Johnny Depp would have been first choice if he was young. However, now that he has grown old, "Sherlock" actor Benedict Cumberbatch could have done the role. However, Cumberbatch is already Marvel's Dr. Strange.
"There was a time Johnny Depp would've been a great Morpheus, but now he's too old and it's fine. I think the first time I saw Benedict [Cumberbatch] was as Sherlock Holmes, I thought, 'wow, that's incredibly Morpheus'. And fans probably thought the same because they immediately started doing fan-art, meshing the two of them up," he told Radio Times.
However, it is Hiddleston who can potentially play the role.
"Then again, Tom Hiddleston is still out there! And the truth is, as far as I'm concerned, anybody who sounds English with great cheekbones can probably pull it off," he added.
"The Sandman" tells the story of Morpheus also known as Dream. He is one of the seven of the Endless and rules over dreams. He gets captured and then realises that there are few things, which are not under his control. When he is released after 70-years, he goes on a revenge spree against those who locked him down.
Meanwhile, it was previously rumoured that Joseph Gordon-Levitt will be starring in the lead role, according to Comic Book. David S. Goyer and Levitt are producing the film, which will be distributed by Vertigo. Jack Thorne has written the film's screenplay, according to Screen Rant.
Goyer said in one his previous interviews that he is not sure when the film's shoot will begin. He also said that the production house is really happy with the draft of the film, as per Deadline.