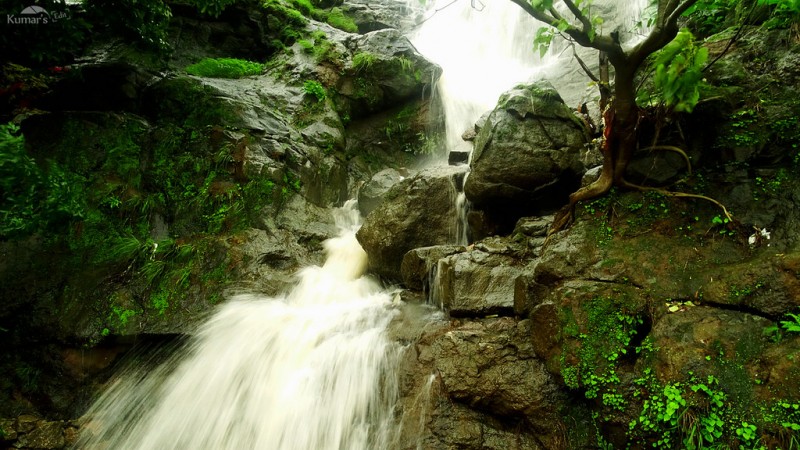 If you have witnessed the Mumbai monsoons then you probably know about the problems that they bring along. However, the Mumbai monsoons also offer an opportunity for travellers to explore places which come to life during the heavy rains.
One such extremely beautiful place is just three to four hours away from Mumbai and is known for a unique phenomenon that occurs here. Located in the Sandhan Valley in the Western Ghats, here's a waterfall which flows in the reverse direction.
Yes, that's true!
The place is a traveller's delight as it hosts a number of waterfalls, creeks, and vegetation. The reverse waterfall can only be seen during the rains. The travel lovers can choose to trek and reach the waterfall.
The phenomenon occurs because of strong winds due to which the water starts flowing in the reverse direction. Much to the delight of the visitors, if you stand behind the railing which has been established at the point from where waterfall begins, you will be drenched in no time.
Known as Maharashtra's own Grand Canyon, the Sandhan Valley is must visit for all the nature lovers. Apart from the trekking and waterfall experience, there's a lot one can do on their visit to this hidden treasure.
How to reach?
The place is easily connected by road but if you want to travel differently, taking a train for Kasara and a short drive from there might be a good idea. It is advised that you carry a raincoat and wear good shoes because the trekking trail might be slippery.
Also, you can try other activities like admiring the beauty of Sandhan Valley while sitting in a portaledge or hanging tent, walking through the chest-deep creek waters, and relaxing under the shadow of huge rocks.
If you are going on a trip to Sandhan Valley, make sure you plan for just a day. Don't take the risk by camping at the place overnight because there might be certain complications because of heavy rains. It is better that you leave from Mumbai early in the morning and plan your return by evening.