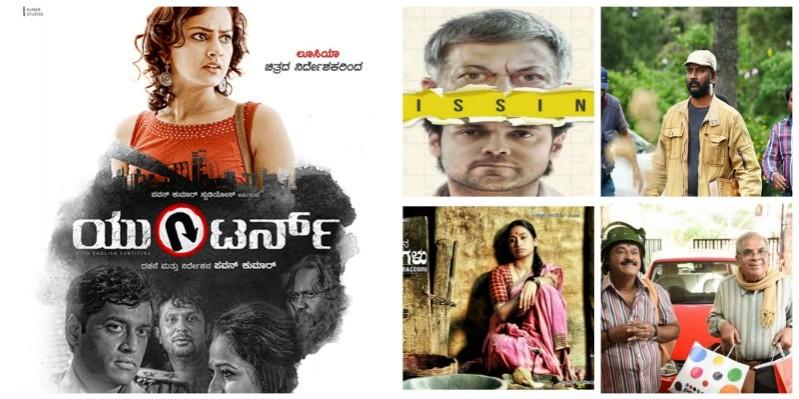 Read the first part of the story
On being asked whether demonetisation has affected Sandalwood, Krishna Chaitanya says no and claims it will be good for the industry in some ways. "It has reduced the number of movies and all unwanted movies will be out of the race now. When my film was released, there were seven movies that had hit screens along with my film," he points out.
This is also a year where Sandalwood started making steady inroads into the US market. Movies like U-Turn and Godhi Banna Sadharana Mykattu performed well. Pawan Kumar, whose last two movies have performed well here, says "Instead of going to rural places, we decided to target overseas audience. I see it as a natural progression as today taking our movies to foreign countries is lot easier compared to five years ago. It is a good start for us."
Top Grossers at Kannada box office in 2016
Movie Name
Gross
Status
Doddamane Huduga
Biggest hit at box office despite getting mixed reviews.
Rs-35-40 crore.
Hit
Kottigobba 2
Performed well at many centres.
Rs-35-38 crore.
Hit
Shivalinga
Top performer in the first quarter and currently being remade now in Tamil.
Rs 35 crore
Superhit
Jaggu Dada
Darshan-starrer pulled good numbers of audience to theatres in first week.
Rs 30-35 crore.
Hit
Santhu Straight Forward
The Yash's film is declared under performer. Although it made a good collection, the profit margin is way lesser than expected. It was hit by demonetisation.
Above Rs 30 crore
Hit
Chakravyuha
The theatrical rights sold for a higher price. But profit margin is less.
Grossed over Rs 25 crore
Recovered Investment.
Jaguar
The bilingual movie had a good three-week run at the box office. It did well in Kannada, but failed at Telugu box office.
Grossed over Rs 20 crore.
Average Grosser (Kannada only)
Mungaru Male 2
Shashank's film enjoyed good viewership and attracted youths
Grossed over 20 crore
Almost recovered investment.
Neer Dose
Jaggesh's much-delayed Neer Dose came out with a solid performance.
Above Rs 15 crore
Superhit
Kalpana
Upendra and Priyamani's movie is expected to be in the safe zone.
Grossed about Rs 15 crore
Average Grosser
U Turn
Movie made with a budget of just Rs 2.5 crore earned good profit.
About 10 crore
Superhit
Godhi Banna Sadharana Mykattu
Rakshit Shetty's film won critical acclaim as well as commercial success.
Grossed somewhere between Rs 12-15 crore.
Superhit
Karva
The horror flick struck gold at box office and grossed over Rs 15 crore.
Grossed around Rs 10-11 crore.
Superhit
Dana Kayonu
Yogaraj Bhat and Duniya Vijay's movie is declared a decent grosser.
-
Average Grosser
Kiragoorina Gayyaligalu
Suman Kittur's film with moderate budget peformed well in a couple of centres.
Above Rs 10 crore
Average Grosser
The figures are approximate and adequately indicative of the box office performance of the films, compiled from various sources.
Read the first part of the story - Kannada films 2016: Full-year report on Sandalwood's hits at the box office