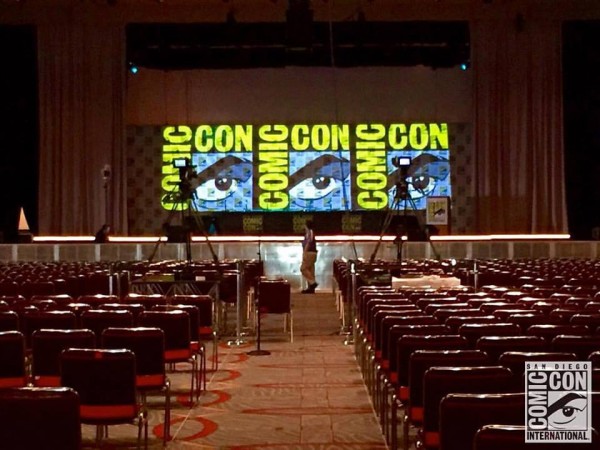 San Diego Comic-Con 2016 (SDCC) is all set to amaze and mesmerise all the nerds and fandom communities across the world, and though not all of them can make it to the convention, there will be plenty of updates to quench the thirst of all the comic book fans.
The last two days of SDCC will be filled with panels for all kinds of comic fans, including ones dedicated to those who are devoted superhero fans. There will be several panels from Marvel and DC and one of the panels will be even entirely dedicated to Wonder Woman, celebrating her 75th year.
In case you are planning to visit the convention this year, here are some of the must-visit comic book panels that you just can't afford to miss:
July 23, Saturday
Eisner, Kurtzman, Schulz and Feiffer: Visualizing a Legacy (Room 4, 10-11 a.m.)
Though Eisner, Harvey Kurtzman, Charles Schulz and Jules Feiffer might not be as well-known as Stan Lee or Jack Kirby, they are equally prominent and iconic in the comic book industry. They have worked on several renowned projects like MAD magazine, Peanuts and Tantrum and "The Spirit."
Archie Comics Forever: 75 Years of Storytelling (Room 4, 1-2 p.m.)
Archie's popularity has been on a constant rise since a couple of years; with shows like "Afterlife with Archie" and widely appraised reboot of both Archie and Jughead, the comic book franchise is undoubtedly a fan favourite.
As a new television series is all set to premiere on The CW this fall, the executives and creators from the network will discuss the premises of the upcoming show.
Marvel: Cup o' Joe (Room 6A, 3-4 p.m.)
This will be the tradition Comic-Con panel of Marvel where it will be making its big announcement of the year. It will be visited by Marvel's CCO Joe Quesada along with Jason Aaron and Kieron Gillen, creators of Marvel's "Star Wars" comic books. There might be a possibility of a latest Star Wars announcement.
Also Read: Comic Con 2016: 'The Flash,' 'Supergirl,' 'The 100' and other CW shows that will hold panels
July 24, Sunday
Camp Out With Lumberjanes (Room 25ABC, 10-11 a.m.)
This is an Eisner Award-winning series that tells the story of a group of girls at a summer camp where they go on several adventures full of mysteries and spooky incidents. The creators of the series, Shannon Watters, Chynna Clugston Flores, Kat Leyh and editor Dafna Pleban will talk about the series and answer the questions.
Historical Comics (Room 28DE, 1-2 p.m.)
Chester Brown, Kate Beaton and DerfBackderf (real name John Backderf) will be showcasing their amazing comic book strips from across the world history. The graphic illustrations will cover a wide array of historical accounts from several nations. All the artists and Calvin Reid will discuss the book and how much work it took them to finish it.