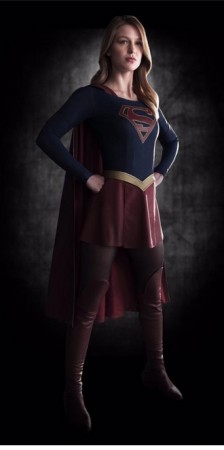 The San Diego Comic-Con 2015 will commence on Wednesday, 8 July, better known as premiere night, and will go on till Sunday, 12 July.
The complete event will be streamed live by IGN on their website, with the partnership of The Nerd Machine, in which panels starring William Shatner, Joss Whedon, Yvonne Strahovski and many others will be featured. IGN will also be hosting panels, including "New DC Universe – Mysteries in Space: Are You Ready?" on 9 July, "Your Opinion Sucks!: Rotten Tomatoes: Critics vs Fans panel" on 10 July and the "Person of Interest" interest panel on 11 July.
You can access SDCC 2015 live stream on your desktop, phone or tablet.
Here is the complete program schedule for Wednesday, 8 July:
5pm (EST): Creating Superheroes in the Classroom: An Interactive Workshop for Teachers
A workshop for K-12 teachers interested in utilising comic books in classrooms. It discusses how content-area literacy can be supported through comic books and popular culture in various disciplines and discuss ways teachers can align curriculum to use comic books meaningfully.
6pm (EST): Special Sneak Peek Pilot Screenings
Comic-Con and Warner Bros Television continues their annual Preview Night tradition, wherein exclusive world premiere screenings of the pilot episodes of four widely anticipated series from the coming television seasons.
Supergirl: Set for premiere on CBS this November, "Supergirl" is the story of Kara Zor-El, cousin to Kal-El aka Superman.
Blindspot: The action thriller series starring Sullivan Stapleton and Jaimie Alexander is set for release this fall on NBC.
Containment: The upcoming The CW series, based on the Belgian TV series "Cordon", depicts the after-effects of a mysterious and fatal epidemic that breaks out in Atlanta.
Lucifer: Set for a mid-season premiere on FOX, "Lucifer" is the story of the original fallen angel, who is now running a night club "Lux", after getting bored of hell.
Teen Titans Go!: With all new comedic adventures both in and out of Titans Tower, the DC Comics'-based animation show is back, and will be screened on premiere night at SDCC 2015.