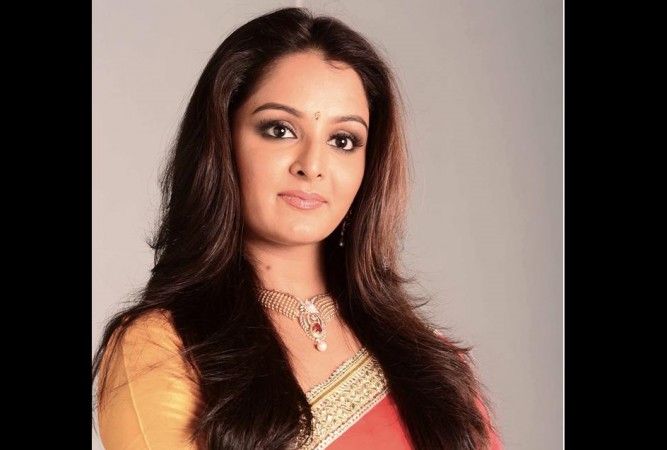 Many celebrities have been sharing memories about their fathers as part of Samuthirakani's upcoming movie "Appa" (Father). Malayalam actress Manju Warrier is the latest to join the team after music maestro Ilayaraja, actors Suriya, Vishal, Parthiban, Sasikumar, Sivakumar, Rohini, Natraj and Renuka, lyricist Shalma, and directors AR Murugadoss, Ponram, Venkat Prabhu, Mahendran and Pandiaraj, among others.
A video uploaded on the YouTube page of Naadodigal Productions shows Manju talking about her father Madhavan Warrier by reciting the Tamil song "Kadavul kodutha varam" that says every father is like god.
"My memories of my father begin from Nagarcoil in the Kanyakumari district [of Tamil Nadu], where I was born and brought up. My father worked at a chit-fund company there. I still remember, my brother and I used to wait at the gate in front of our small house for our father's motorbike's sound every evening. Hearing the bike's sound thrilled us every day," Manju is heard saying in the video.
"My brother went on to join Sainik School in Thiruvananthapuram, and we used to visit him once every week. But the bus journey back home used to bring tears to my eyes as we were leaving without my brother. That's when my father used to sing the song 'Kadaninakkare Ponore' (from the Malayalam movie 'Chemmen') or some Tamil songs to make me laugh," the actress adds.
"My father used to hide his tears to make us laugh. Although he did not earn much, he always made our wishes come true. He walked to places to save up on the travel allowance he got from the office, and used the money to fulfil our needs. I always feel the Chilanga (anklet) I used to wear was made of drops of his sweat. I didn't know his situation then, and I always gave him a long list of toys I wanted whenever he went on a business trip. He used to hug me, but it took me all these years to realise the meaning of those hugs, and I now understand the struggles he had to face to buy me those toys," Manju says.
"Even as a grown-up, I was taught how to handle various situations in life my father. He never complained when I took certain decisions on my own, but instead supported me. Having him with me is the biggest strength of my life. He protected us like a mountain or a tree, but I saw him getting tired recently after he was diagnosed with cancer. That's when we took care of him like he did to us. Thankfully, he is back to normal now and stays healthy. How can a mountain bow its head, right? If mother is a sea, father is a huge land mass. So, appa, you are like a god to me," the actress is heard saying in the video.
The upcoming movie "Appa," which has been written, produced and directed by Samuthirakani, features himself in the lead role. The film also has Thambi Ramaiah, Namo Narayana and J Vignesh in supporting roles.
Watch the video here: