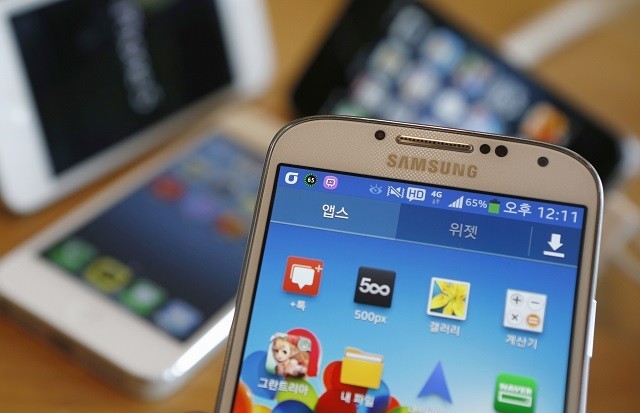 Samsung is now one step closer to release the Tizen OS operated smartphone, codenamed SC-03F, as the handset is said to have passed the FCC clearance for its network radios.
Samsung is expected to reveal its first Tizen OS smartphone on 23 February, which is said to be initially carried by NTT DoCoMo, a Japanese mobile carrier, followed by others.
The SC-03F smartphone is said to have a design similar to that of Samsung's Galaxy S4 handset and carries a much slimmer profile. The specifications of the device are not known for now but it is being speculated to match those with Samsung Galaxy S3, reports Sam Mobile.
Samsung's native Tizen OS user interface images were also leaked recently and it was revealed that the latest Tizen OS would support 64-bit chipset including Intel's x86 architecture and ARM chips, along with an improved performance and more RAM support, reports NDTV Gadgets.
High Security Vulnerability in Samsung Smartphones
Huge security vulnerability has been discovered in Samsung phones according to the researchers at Israel's Ben-Gurion University of the Negev. One of the major devices covered in this vulnerability is Samsung Galaxy S4 along with few others.
Reports reveal that the security risk can allow hackers to easily access secure data on Knox-enabled Samsung smartphones. The threat is said to be present for all the handsets based on Knox architecture, a security platform by Samsung which is said to add a new layer of security on top of Android OS.
Besides an easy access to secured data, hackers can also track emails sent to and from handsets like Samsung Galaxy S4.
Samsung has however, addressed the report and is investigating on the issue, reports BGR.