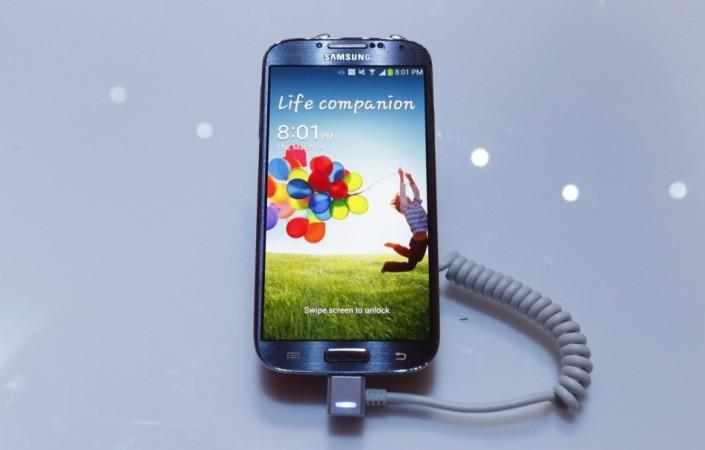 For the past couple of weeks, rumours were afloat that Samsung might soon launch the rugged water-proof based Galaxy S4 Active. Now key specs of the speculated smartphone have surfaced online, adding fuel to the rumour mills.
Technology website GSMArena has stumbled up on the spec-list of the rumoured Galaxy S4 Active hidden in the GFX benchmark database. The website claims that Galaxy S4 Active will run on Android v4.2.2 Jelly OS and sport a Super AMOLED screen with full HD 1080p display resolution, similar to its sibling Galaxy S4 which was released earlier this year.
Contrary to expectations, Galaxy S4 Active will pack neither Samsung's in-house built Octa-core Exynos 5 chipset nor the new quad-core Snapdragon 600 series processor. Instead, it would house a less powerful Snapdragon S4 plus dual-core processor which was seen in the US-based Galaxy S3 variant.
The leaked benchmark results of Galaxy S4 Active version is said to be bound for US based network carrier AT&T. It is still not sure if the same smartphone will be made available in the international market as the South Korean company is known to release multiple models based on specific regions. One example is the Galaxy S4 smartphone which was released with two processor chipset variants.
Just a few days ago, Galaxy S4 'Google Edition' with pure stock Android 4.2.2 Jelly Bean OS was unveiled at the Google sponsored developer's conclave 'I/O 2103'. The search engine giant also said the new Galaxy S4 will be made available in the US from 26 June onwards for $649 (around ₹35,700).
According to various reports, Samsung is also prepping to launch the camera centric Galaxy S4 Zoom with 16.0-megapixel camera.