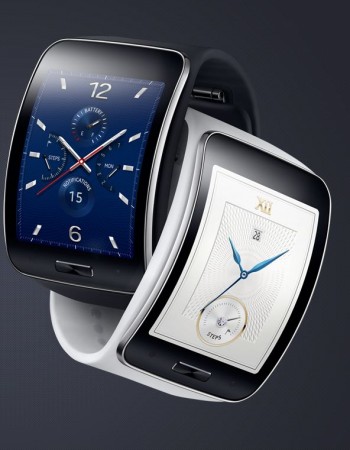 Samsung's convenient mobile payment system, Samsung Pay, will get a major boost later this year when the tech giant will launch its next smartwatch.
Equipped with support for near-field-communication (NFC), Samsung is said to launch a new smartwatch in the second half of this year. Nothing is official yet, but the tip-off comes from a South Korean newspaper citing anonymous sources, The Economic Times reported.
By adding NFC technology to support mobile payments through a smartwatch, Samsung will expand its portfolio of supported devices for its Samsung Pay. It is not an entirely new integration as Apple has already added the same function in its Apple Watch to support Apple Pay.
Samsung will deploy its mobile payments solution with select partners in July, the report added. This adds to the growing competition in the seamless payments system where rivals such as Apple and Google are trying to secure a higher rank.
Apple Pay will bring in additional revenue to the Cupertino-based tech titan as it plans to charge 15% of every transaction. In numbers, Apple will make 15 cents on purchase of $100, which will multiply enormously with wide usage of the service. However, a recent report from The Wall Street Journal shed some light on Google's answer to Apple Pay.
According to WSJ, Google will not charge any transaction fees made using Android Pay from banks after the new rules involving card security standardisation were implemented, PhoneArena reported. Although, banks are looking to renegotiate their terms with Apple to pen down similar rules, it remains to be seen how far they will be successful.
Samsung did not confirm or deny the report on NFC integration in its next smartwatch, but we'll know for sure as we are steadily stepping into the second half of 2015.