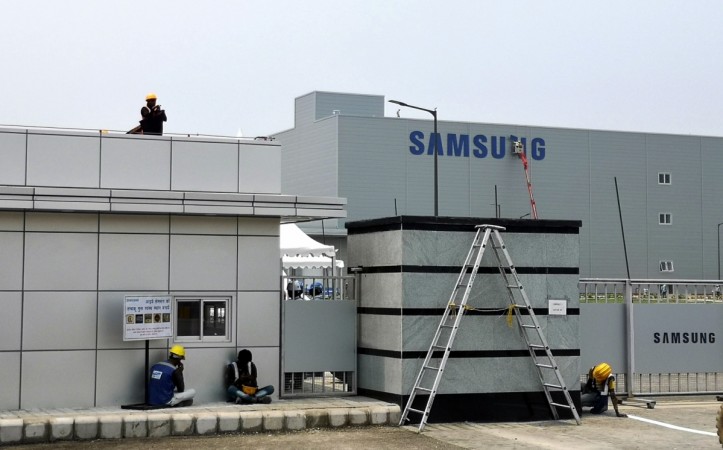 A formal apology that Samsung, world's top maker of smartphones, microchips and liquid crystal displays, made to its employees for work-related illnesses, could trigger similar demands in other companies in South Korea.
"Today, we wish to express a sincere apology to the workers who suffered from diseases, as well as their families," Samsung Electronics President and CEO Kim Ki-nam, who heads the tech giant's crucial device solution division, said in a statement in Seoul.
Samsung had for long ignored the demands from the staff and some advocacies for the company to come clean on the occupational hazards in factory floors, especially in some critical plants like the chip and liquid crystal display units.
The disputes have been raging for more than a decade. The matters had come to a head after an employee died of leukemia in 2007.
Samsung and the Supporters for the Health and Rights of People in the Semiconductor Industry (SHARPS), an advocacy group for work-related illnesses' victims, agreed in July to accept any decision made by a mediation committee.
Congenital diseases
The mediation committee announced the settlement earlier in November. The company has finally accepted the committee's recommendations.
The recommendations include a compensation of up to 150 million won ($132,000) per illness, reports said.
The compensation plan also covers congenital diseases that the victims' children might encounter.
"Beloved colleagues and families have suffered for a long time, but Samsung Electronics failed to take care of the matter earlier," Kim said. "We lacked being considerate of such pains and promptly settled the issue," he said. "Samsung Electronics also did not fully and completely manage potential health risks at our chip and liquid-crystal display production lines."
Samsung said the compensation would be distributed through a law firm Jipyong within the October 31, 2028 deadline.
The agreement covers all incumbent and former workers of Samsung and its sub-contractors, who have served at the company's chip and LCD production lines in Giheung, south of Seoul, since 1984.
Extent of coverage
Samsung has also donated 50 billion to the Korea Occupational Safety and Health Agency to help improve workers' safety and health.
Some Samsung employees were not happy with the package and the extent of coverage. "Honestly, today's apology made by a Samsung Electronics CEO is not sufficient for the victims of the work-related diseases," Hwang Yu-mi's father, Sang-ki, told a newspaper. "But I will consider the apology as Samsung Electronics' resolution."
He said the work-related diseases are not limited to Samsung Electronics' chip and LCD segments. "There are also ailing workers from Samsung Electro-Mechanics, Samsung SDS, Samsung SDI and other affiliates," Hwang said. "I hope Samsung will offer a comprehensive compensation for all workers."
However, the top Korean electronics companies could take heart from the fact that the agreement did not acknowledge that the diseases were a direct result of the work environment.