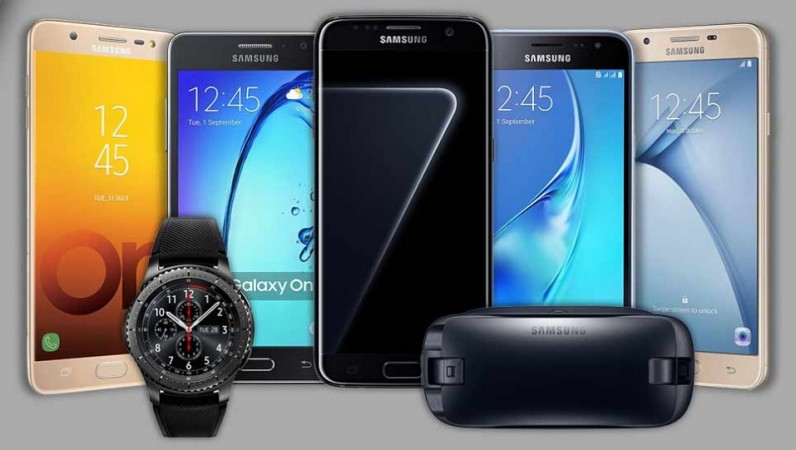 You may have seen many drones flying in the air shooting movies, but have you ever seen one showing you movies?
Samsung Display back in 2016 filed a patent with the USPTO (the United States Patent and Trademark Office) for one such drone, called Flying Display.
The patent was published last week. It shows that Samsung may be planning to take the concept of drones to a different level.
The patent was spotted by LetsGoDigitals. The original patent was filed in Korea back in 2015. The patent seems to be for a tablet connected with a drone, or you can say a large screen connected to four motors with propellers.
The device is supposed to fly in front of users at a suitable viewing angle so the users can see whatever they want. They may also be able to do their work on the screen or device without holding it.
Samsung patents a flying display that's controlled by your eyes https://t.co/QQS4Yinz0S pic.twitter.com/CiJLu21dxk

— TurboPatent® (@TurboPatent) February 19, 2018
The patent explains that the flying devices will be equipped with a camera which will help the control unit track the users' eyes, head and hands and also fingers to maintain a position. Users can also control the speed and direction of the drone by moving their head, eyes, or hands.
According to The Verge, the unit will also come with a gyroscope sensor, a vibration system, a motion sensor and an accelerometer. This device will also recognize voices and work with GPS and Wi-Fi-based positioning systems.
The big question is, how safe is this device?
You might be familiar with the famous drone manufacturer company DJI. The company has seen a lot of success in its drone market and is known for its compact and powerful drones.
DJI has made many drones but never tried anything without a controller. Samsung's Flying Display doesn't seem to be coming with any controller, and may totally rely on head and eye movement to position itself.
Now imagine walking in your drawing room with the flying display tracking you, and you slip on the floor and fall down. There is a possibility of the device hitting the floor and breaking into pieces while tracking your head because you won't be able to control your eye or head.
The patent also doesn't mention whether the Flying Display will be equipped with any sensors to ditch hurdles. Houses may be filled with such hurdles, so the possibility of the Flying Display crashing and breaking is very high.
Drones are very expensive, and a drone with a display can be expected to be an even more expensive gadget, enough to burn a major hole in your pocket. And you wouldn't want to break it.
It can be both fun and risky to have a flying device in the house. Samsung, however, has not said anything so far about turning this patent into a product.