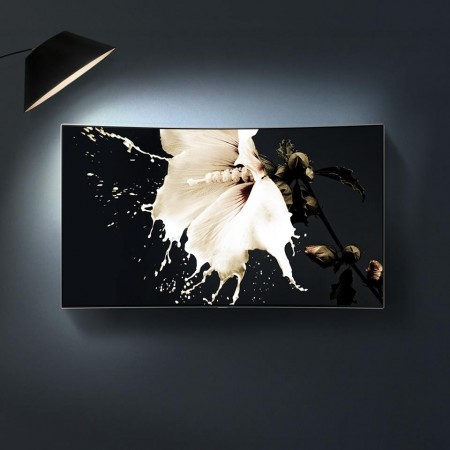 Samsung in its First Look event in New York unveiled its home entertainment lineup for 2018. The company highlighted the details about its flagship OLED (Quantum dot Light Emitting Diode) TV models. The TVs will fall within the size range of 65 inches to 88 inches.
Samsung's new lineup will come with OLED TVs which will offer better picture quality and a new experience of TV. The new flagships will also offer 100 percent color volume, which means it is capable of reproducing colors on the Television panel.
The new flagship will come equipped with Quantum Dot Nano-Crystals which will make the life of the panel longer. Samsung has integrated a new Q Engine on the QLED TV, which claims to improve the viewing experience of the users' way more immersive than ever.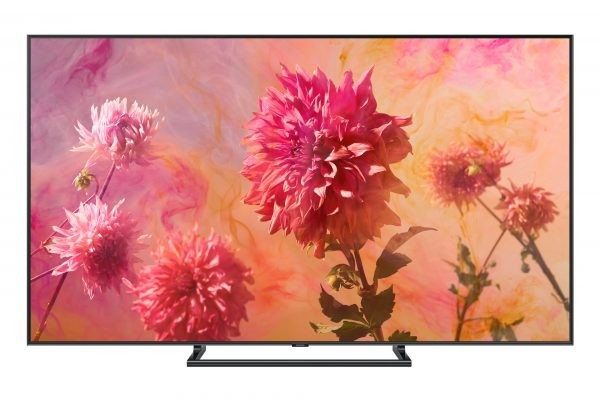 The company has also revealed a new 8K AI QLED TV called the Q9, which is capable of upscaling the content. The new OLED TVs are also equipped with HDR 10+ but it will also work with older hardware like HDMI 2.0.
Some of the key highlights of the new 2018 QLED TV line up are:
Ambient Mode: The Ambient Mode is meant to offer information throughout the day – even though the consumers aren't actively watching movies and TV. It's capable of playing music as well as displaying news headlines, weather updates and traffic reports.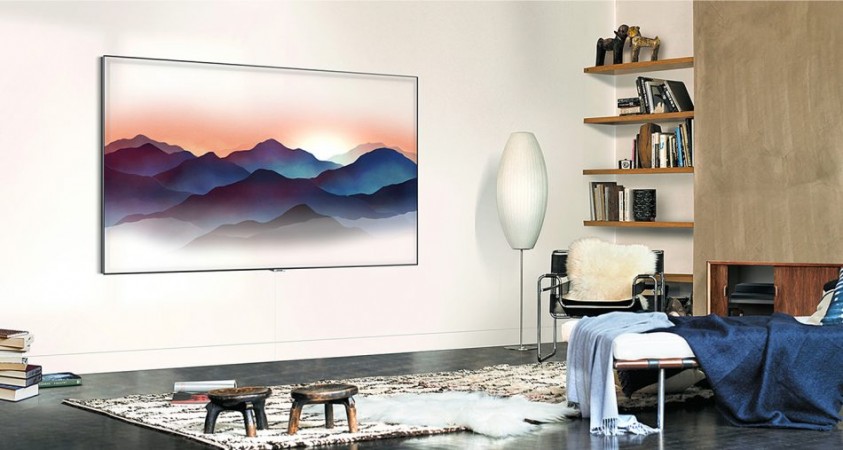 One Invisible Connection: The company has introduced a new One Invisible Connection which is a slim cable that combines power and AV data delivery to the TV. The cable is up to 15 meters long, so consumers don't have to place their TV near power or data outlets.
Smart TV, Featuring Bixby: With this feature –Samsung's intelligence platform, Bixby – consumers will be able to get access to their favorite shows and control compatible devices using just voice commands.
Direct Full Array: Direct Full Array technology uses a panel with zones of smartly controlled backlighting which automatically adjusts to deliver deep blacks and pure whites on the TV.
The 2018 lineup of Samsung's new TVs will come in different sizes and both curved and flat screen options. The display ranges will include Premium UHD, UHD and Ultra-Large Screen.