After months of speculations, Samsung finally unveiled the environment friendly 'Galaxy Note Fan Edition (FE)' with components sourced from the company's discarded Galaxy Note 7.
Samsung, in a bid to reduce the impact on the environment due to the scrapped Galaxy Note 7 units, numbering close to 4.3 million units, decided not to waste the components (except the battery) and sell them in a refurbished form.
Key features of Samsung Galaxy Note Fan Edition:
The new Galaxy Note Fan Edition shares almost all the features of the ill-fated Galaxy Note7 except the battery. The company assures customers that all the components, including the cell, have undergone Samsung's multi-layer safety measures and 8-point battery safety check.
It houses a smaller 3,200mAh battery, 300mAh less than the original model, while the rest of the features are same. The Galaxy Note Fan Edition sports a 5.7-inch QHD (2K)-based dual-edge curved screen with a stylus slot at the bottom right corner.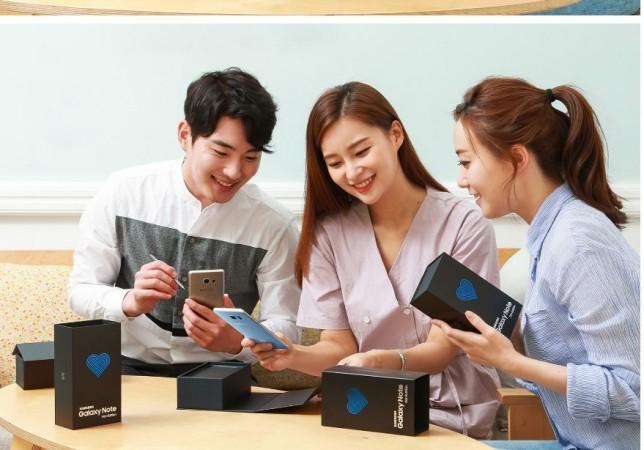 It also boasts IP68 water-and-dust certifications, and so it can survive five feet underwater for about 30 minutes. Device owners can take it for a dip in the swimming pool and also take photos and receive calls.
Inside, it comes packed with Samsung's proprietary Exynos (most probably 8890) CPU, 4GB RAM, 12MP dual-pixel primary camera, 5MP front camera and a 3,200mAh cell with fast wireless charging technology.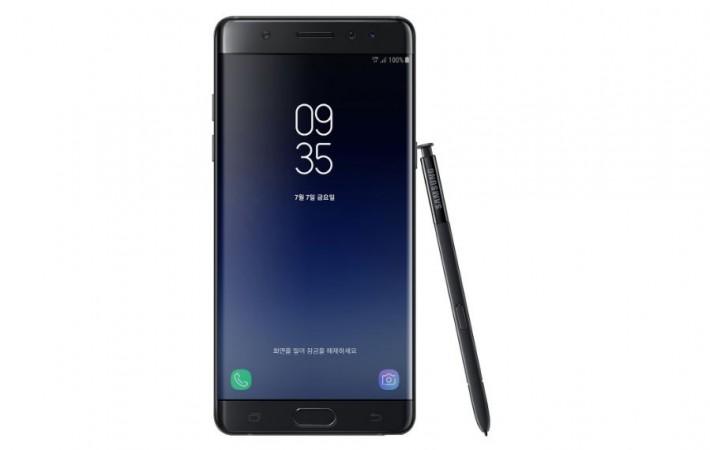 Read more: Here's what caused Samsung Galaxy Note7 to explode [Video]
The new Galaxy Note Fan Edition also shares one key feature with the current flagship Galaxy S8 (S8+) series. It boasts the Bixby digital assistant, but without a dedicated button. Users have to launch it like other apps on the phone screen.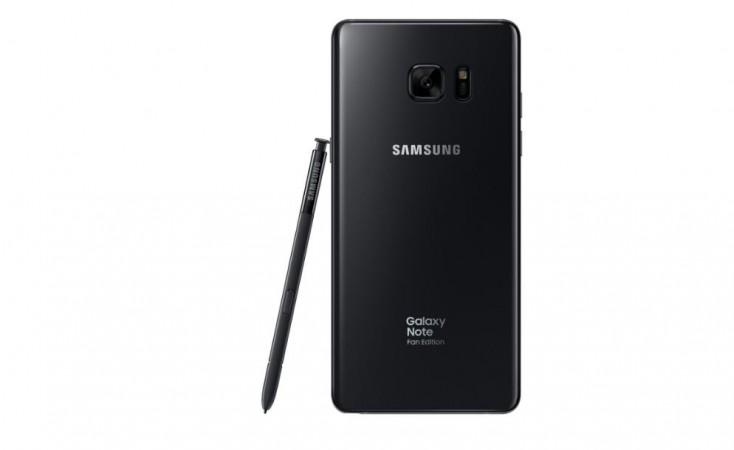 Samsung Bixby is capable of doing almost every task that the application is capable of performing using the conventional touch gesture command. Currently, the rival digital assistants have mastered a few select applications, leading to confusion among users about which commands works via touch and voice.
Samsung Bixby is capable of integrating all the information available online. Instead of depending on some select apps installed in the phone for a particular service, Bixby can also intuitively improve itself by learning users' preferences over time.
Samsung Galaxy Note FE-Price and availability details:
Samsung's new Galaxy Note FE will be initially made available in limited 400,000 units in the company's home market South Korea for 699,600 won (roughly $610/€535/Rs. 39,482) in Black Onyx, Blue Coral, Gold Platinum, and Silver Titanium colour options from July 7 onwards.
There is no word on when Samsung intends to launch the Galaxy Note FE outside South Korea, but reports indicate that it may launch the device in China, India and some other select Asian markets, provided they get approval from local telecommunication regulatory agencies.
Samsung has officially confirmed that it won't launch the Galaxy Note FE in the United States.