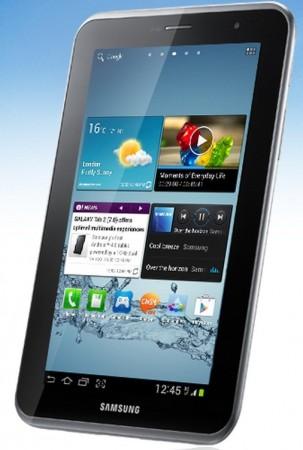 South Korean technology titan Samsung is likely to launch a 5.8-inch Fonblet smartphone at the Mobile World Congress event in February.
According to SamMobile blog, Samsung is prepping to unveil an improved version of Galaxy Player 5.8 which is currently available only in Korea. The blog, which cited an insider at Samsung, also revealed that the upcoming smartphone is dubbed Galaxy Fonblet 5.8 (GT-I9152) and will sport a huge 5.8-inch screen.
"According to the latest information from our insider Samsung will soon announce the Galaxy Fonblet 5.8 (GT-I9152). The model number indicates that this device will have DUAL-SIM support and will also feature a 5.8″ Display, same as the one on the Galaxy Player 5.8," SamMobile wrote.
Besides the big screen, the smartphone will also feature dual-SIM capacity and Android 4.1.2/4.2.1 Jelly Bean out of the box. The device is expected to come in a pure White design. Galaxy Player 5.8 sports a 5.8-inch TFT screen with QHD resolution and runs on Android 4.0 operating System. It packs a 3-megapixel camera and supports Bluetooth 4.0 connectivity.
Samsung is also rumoured to launch the next version of its Galaxy X Cover which was first released in 2011. The device is expected to feature a 4-inch WVGA display, 5-megapixel rear-facing camera and VGA camera on the front. The device will support HSPA+, Wi-Fi 802.11 a/b/g/n, GPS, and Bluetooth 4.0.
According to Unwired View report, the company will also take the wraps off its new 7-inch Galaxy Tab at the electronics showcase event. The tablet would sport a Full HD screen of 1920 x 1080 resolutions and a quad-core processor.