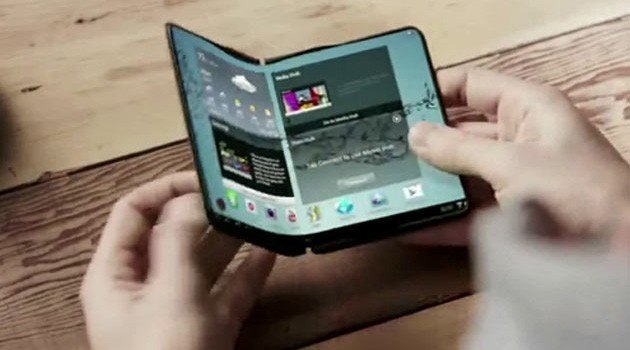 Samsung is known for its range of innovations over the years in the smartphone market segment and has been creating a buzz with features such as gesture movement controls and point-n-shoot camera smartphone, Galaxy Zoom.
Samsung's display innovation with curved and flexible screens, as seen in previous years, is now reportedly set to enter the markets next month.
Samsung has said that it will introduce a smartphone with curved screen in October in order to prove its supremacy over its competitors such as Nokia, Sony and Apple. The introduction of such technology is said to radically change the smartphone market.
The curved screen smartphones will first be introduced in South Korea by the tech firm. "We plan to introduce a smartphone with a curved display in South Korea in October," stated D.J. Lee, head of strategic marketing of Samsung, to Reuters.
Samsung displayed the curved screen technology in January as a prototype device. The screen is just like any other smartphone screen but covers one of the side bezel parts of the device, which has been used for lock screen buttons and volume buttons till now.
The leading smartphone maker is, however, still figuring out as to how these devices can be made without spending much finance. The firm is also working on thin screen panels, which will also be heat resistant.
The curved screen technology is however not new to Samsung as the firm has already started selling curved screen OLED television sets for around $9000.
In related news, Samsung Galaxy Note 2 users will soon be receiving the Android 4.3 Jelly Bean OS update as the device is said to be under internal tests with the OS. It has been also noted that the 4.3 JellyBean OS update will arrive on Samsung Galaxy S4 and S3 handsets by the end of this year (November/December).