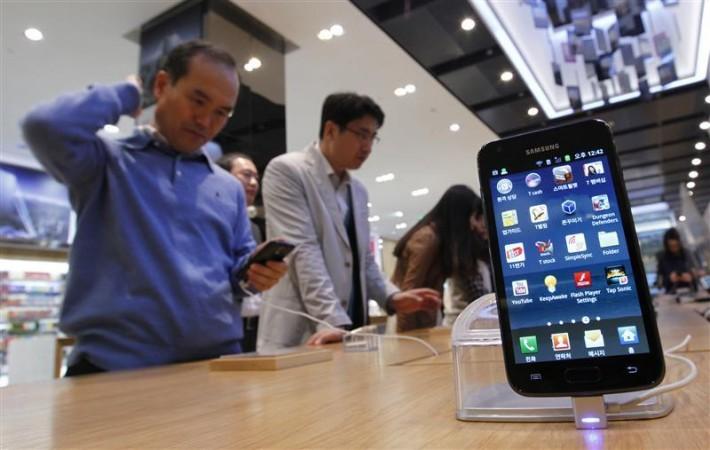 South Korean electronics firm Samsung is reportedly readying the stage for the launch of its next-generation Galaxy S4 smartphone.
According to SamMobile, the company is expected to launch the Galaxy S3 successor on March 15 and the new smartphone is expected to go on sale early April.
There have been several rumours of Galaxy S4's possible launch for quite some time now, and the hype surrounding it is understandable given the fact that its predecessor Galaxy S3 was huge success globally. Its record sales helped Samsung overtake Apple as the top mobile-phone maker at the end of 2012.
Samsung is leaving no stone unturned to make its smartphones stand out among its competitors. The next-generation Galaxy S4 is pegged to be one of the industry's first smartphone to feature a bendable screen with high resolution display.
Speculated Features of Samsung Galaxy S4 include:
Model Number

GT-19500

Samsung Galaxy S4

(Code-named 'Altius (J)')

Display

4.99-inch Super AMOLED Screen (bendable screen)

with Full HD Resolution Display

OS

Android v4.2.1 OS (Jelly Bean)

Processor

Exynos 5 Octa (8-core) processor

Graphics processor

Mali-T658 (8-core) GPU

Internal memory

2G RAM

Camera

Rear side: 13.0-megapixel, with Full HD video recording at 30 fps.

Front side: 2.0-megapixel, 720p HD video recording.

Battery

2,600 mAh
SamMobile also reported that Samsung is expected to send invitations for the Galaxy S4 launch event soon after the international mobile convention MWC (Mobile World Congress) 2013 which is scheduled to take place at Barcelona, Spain in February.
The Galaxy S4 smartphone is expected to initially hit stores in Asia and Europe by the end April. Other markets like the US, Australia, and Africa are expected to receive shipments around May or June.