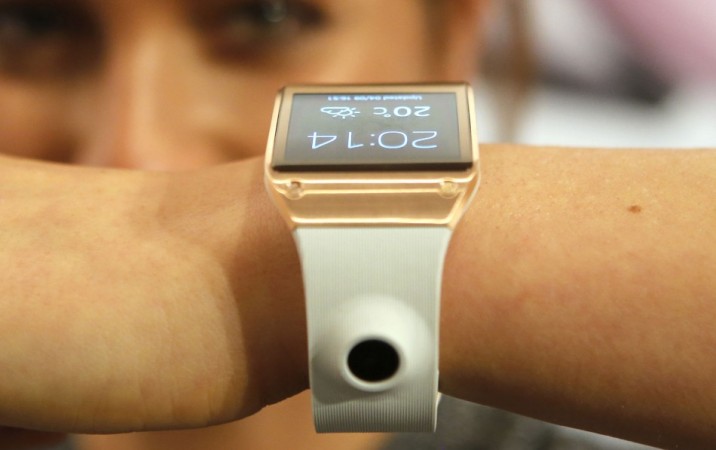 With the launch of Samsung Galaxy S4 in March and the recent release of Galaxy Gear smartwatch which includes a pedometer and various physical trackers, the South Korean firm is said to create a device exclusively for health and fitness.
Samsung is said to work on a number of wearable products and a portable fitness accessory is now speculated to be in the pipeline.
The company has applied to USPTO (United States Patent and Trademark Office) to trademark a brand name tipped as Samsung Sport. The description of the device mentions functions like monitoring parameters that include heart rate, blood pressure, steps taken, amount of calories burnt and others.
From the description, it can be also derived that the portable device will be compatible with arm bands, smartphones and accessories such as earphones, headphones, portable speakers and others.
Samsung Sport will be able to measure, collect and track data about sleep patterns just like Nike FuelBand SE, another popular fitness accessory for iOS which Samsung Sport is expected to compete with in future, reported Sam Mobile.
There are no details regarding the product's release date, but one can expect at least a prototype of Samsung Sport at the upcoming Consumer Electronics Show in January 2014.
While the portable fitness device is in the works, Samsung's recently launched Galaxy Gear is reportedly registering poor sales in the market.
The much-hyped smartwatch, costing $299, is being purchased less than 50,000 times since its launch in September. The daily sales of the device is said to barely reach 800-900 units, which is below the company estimates even after Samsung's aggressive campaign, reported Business Korea.
Reports said that Samsung designed the smartwatch merely as a test product to earn the reputation of designing the world's first smartwatch. The firm was already aware of the limited market for the device and hence did not initiate global sales.