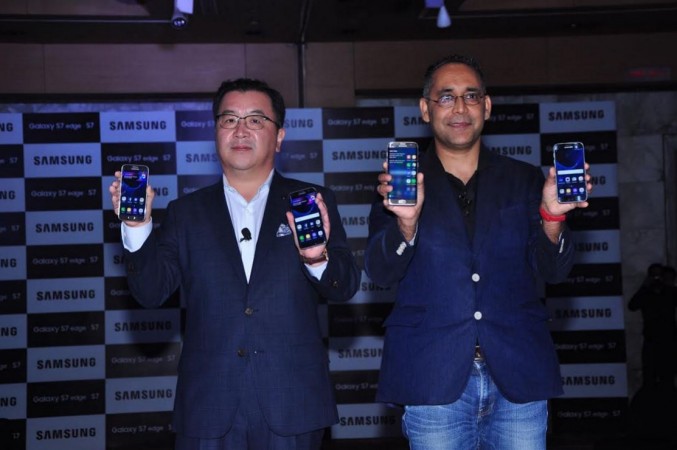 Samsung Galaxy S7 has exceeded the initial seven million unit sales expectation and has reportedly shipped around 9.5 million units already.
Despite high-end phones not doing so well due to a slowdown in the market, the Samsung Galaxy S7has managed to stay afloat and exceed its initial sales expectations.
According to recent reports, the smartphone manufacturer has already shipped around 9.5 million units of its Galaxy S7 model, a whopping 2.5 million units more than the initial sales expectations. Reports also suggest that the Korean company has gotten most of its sales from key markets like China, Europe and India.
Previously, it was believed that the marked similarities between the Galaxy S6 and S7 could be a deterring factor that could lead to poor sales of the latter model. However, this doesn't seem to be the case. In fact, it has worked in favour of Samsung, reducing production cost and boosting profits.
According to analytical reports, the robust sales of the Samsung Galaxy S7 boosted Samsung's first quarter profits to $5.2 billion. It also attributed to a rise in share values. On Wednesday, it increased by 2.4% to an 18-week high.
Additional discounts offered by major mobile carriers and other outlets have also attributed to this increase in sales. Walmart is currently offering $150 discount on the price of Galaxy devices. This three-month promotional offer will be available till June this year. Unfortunately, this offer is not valid for online purchases.
The Galaxy S7 comes with a 5.1-inch QHD Super AMOLED display. The phone also has a hybrid microSD slot, which allows users to either expand the storage or insert a second SIM card. The always-on display allows users to check time, notifications, and date without having to wake up the phone. The new smartphones pack a 4GB RAM, 12-megapixel main camera and 5MP front snapper.