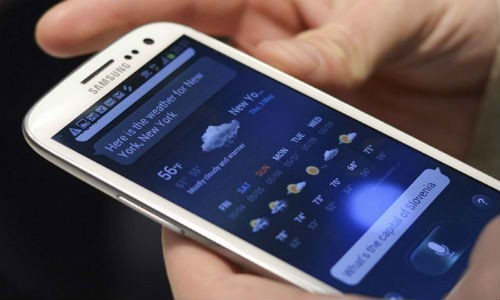 After temporarily suspending Android v4.3 Jelly Bean update on Galaxy S3 over bug issues last month, Samsung has reportedly resumed the process with a software patch in Europe.
Samsung dedicated website, SamMobile has confirmed that the 2012 model- Galaxy S3 (GT-19300, International variant) owners in UK have begun getting new stability update with build number 'I9300XXUGMK6'.
Since the update is being rolled out in phases, the new software patch is expected to take time to reach all corners of the world.
The new firmware is expected to fix issues such as fast battery draining, sudden freezing of phone while playing music via Samsung Music app as well as during multi-tasking, slow response while on standby mode and Wi-Fi and Bluetooth connectivity problems. It is also likely to bring in enhancements like Galaxy Gear smartwatch compatibility, TRIM support (enhances operation speed), new lock screen & UI (like in S4), move-to-SD-card feature (users can install new games in the memory card), new S-Voice, improved notification center, new camera mode (Sound & Shot) and many more.
Other enhancements seen in Android v4.3 Jelly Bean:
Keyboard and input: The keypad is said get an improve algorithm for tap- typing, making text messaging less cumbersome. It is also said to enhance gamepad.
Dial Pad: Enhanced Auto-complete feature will predict more accurate phone-number and names. Users can go to phone settings to enable or disable the option.
Location: Feature will detect hot-spots without turning on the Wi-Fi mode all the time.
Settings: New tab is introduced to let users check which apps are disabled or not.
Language support: More dialects are made enabled in this v4.3 Jelly Bean OS, now it can support Hindi as well.
Graphics: V4.3 will now allow smartphones to support the industry's latest Open GL ES 3.0 graphics.
Network: Bluetooth Smart (Low Energy) support will make smartphone to use less power while transferring data.
Daydream: This new feature will enable user to browse through the photos via easily accessible albums.
Restricted Access: Once updated with 4.3 Jelly Bean, users can create profiles for guest user with restricted access to apps and other contents.
Last week, Samsung had released a similar stability update to 2013 marquee model Galaxy S4.