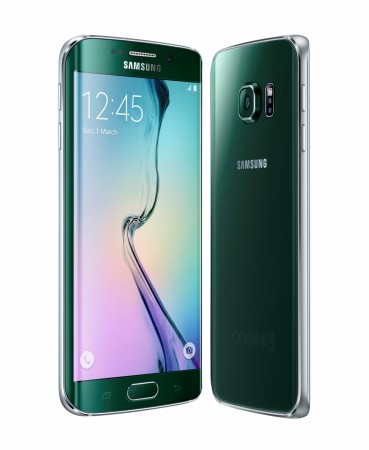 Samsung Electronics Co Ltd. surprised the markets on Tuesday by estimating its profit above the analysts' forecast for the first quarter of this year, showing signs that recovery of the tech giant is on track.
The South Korean company said the operating profit is likely to reach 5.9 trillion won ($5.4 billion) for the January-March period, on the back of improved sales of memory chips despite the slump in smartphone sales.
Although the Q1 profit estimate is down 30.5% compared to same quarter last year, it topped analysts' estimate of around 5.5 trillion won. However, the company's sales were down 12.4% to 47 trillion won in the first quarter.
Having dominated the smartphone market for years, Samsung saw its profits decline since late 2013 due to increased competition from Apple Inc in the high-end segment and in the mid-range from Chinese handset maker Xiaomi Corp.
The Korean company is now betting big on the new smartphone releases Galaxy S6 and Galaxy S6 Edge which are expected to hit the stores in April initially in 20 countries.
The firm's new flagship smartphone, Galaxy S6, will help boost profits in the second quarter after sales begin this month, Song Myung-Sup, analyst at HI Investment & Securities told The Economic Times.
The company hopes to regain lost ground in smartphone segment with the new devices as they have received good feedback from reviewers.
"Samsung's clear departure from previous generation's design will certainly help Galaxy S6 and S6 Edge to stand out," said Carolina Milanesi, chief of research at Kantar Worldpanel ComTech.
According to a technology market research firm, Counterpoint, Samsung is estimated to sell more than 50 million units of the new devices, which could be a new record for the company.
The new handset would help turn things around for Samsung after the much-criticised Galaxy S5 flopped last year, said Nam Dae-Jong, analyst for Seoul-based Hana Daetoo Securities.
"I estimated the second-quarter operating profit at 6.4 trillion won but plan to raise it," Nam said.
Samsung is expected to post an increase in profit by 6% to 26.5 trillion won in 2015, according to a survey by Thomson Reuters. Improving sales, particularly in system chips and favourable pre-sale reviews for the S6, have helped reverse the estimate from a profit decline forecast earlier this year, Reuters said.