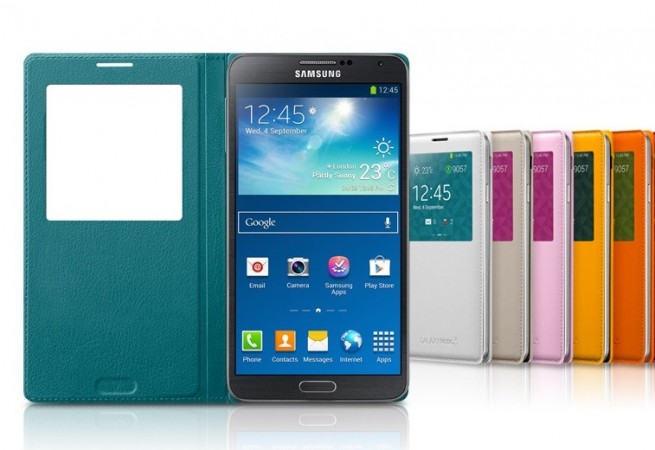 After releasing a number of devices in the last few weeks, Samsung in a bid to keep the market's focus on itself plans to take control over the accessory market for its devices.
The South Korean giant is said to come to this conclusion in order to cease the selling of unauthorized accessories in the market. The firm is said to have already commenced its plans by installing an identification (ID) chip inside the accessories such as smart covers and wireless chargers.
Samsung is also believed to test such chips starting from the accessories for its recently launched Galaxy Note 3. The industry sources have reportedly confirmed the news by revealing that Samsung has already distributed the authorization chips to its accessory manufacturing units and have made the installation mandatory.
The accessories, which don't include the ID chip will supposedly not work with the device, reports ETNews. It has been speculated that the firm is following its rival, Apple, as the US tech firm changed its charging cable for iPhone and iPad from 30 pins to just 8 pins and embedded the recognition chip in the cable helping users buy authentic products.
Since Samsung has not yet confirmed the news, users can still buy the third-party accessories for now, which might be a problem with future devices such as Samsung Galaxy S5.
In order to boost its sales for accessories, it is also being said that Samsung might consider certain alternatives such as reducing the number of batteries from two to one and removing the earphones from the bundle package, indirectly forcing the users to buy those accessories separately.
However, none of the information can be confirmed as of now and one would have to wait to see what steps the Korean tech firm takes next.