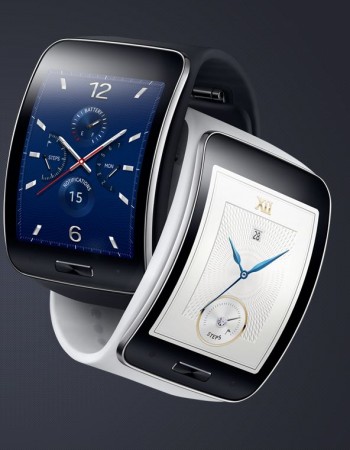 Samsung may have taken the traditional square design for its smartwatches, but the round-dial concept is what the consumers have been waiting for. After Apple stepped into the field, manufacturers realised that the competition just got tougher. Samsung is upping the ante on its smartwatch design, a much-needed step to go against rivals Apple, LG and Motorola.
The latest leak with regard to Samsung's first round-dial smartwatch Orbis suggests the device will be called Gear A. The naming of the smartwatch falls in line with Samsung's existing Gear series. Besides a round-dial, Samsung's Gear A is also expected to feature 3G and voice calling support, SamMobile exclusively reports.
According to the report, Gear A will come in two variants: one with 3G connectivity to support calls, and the other with traditional Bluetooth pairing to a smartphone. Both models are expected to support Wi-Fi. In addition, SamMobile also listed possible model numbers for Gear A, suggesting its international availability and sales through carriers.
Gear A reportedly carries SM-R720 and SM-R730 model numbers for the Bluetooth and 3G variants, respectively. Carrier models will add a specific letter in the end, such as A for AT&T, P for Sprint, V for Verizon and T for T-Mobile. As per the model numbers, the 3G variant of the Gear A is expected to be sold through carriers.
With an impending release of Apple Watch, smartwatch makers are looking for ways to build a strong ground. Samsung is Apple's strongest rival and Galaxy S6 and S6 Edge made an impact on the popularity of iPhone 6 and 6 Plus. The Korean tech giant might be aiming for a similar fate with the wearables, which has been popularised by Apple's foray.