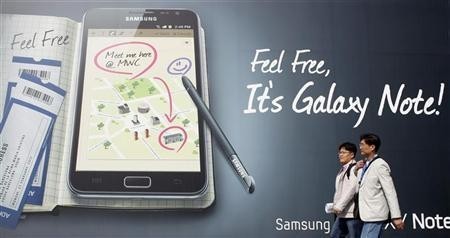 South Korean electronics major Samsung today unveiled four low-cost Rex series smartphones ranging from ₹4,280 to ₹6,490.
The company claims that the new smartphones - Rex 60, 70, 80 and 90 - are all tailor made to give consumers an access to a variety of features at an affordable price.
"As the number one mobile leader and innovator, we are committed to developing the best possible mobile solutions to suit all lifestyles and budgets, which is why we are so excited to launch the REX series across a number of the world's fastest growing markets," said JK Shin, President and Head of IT & Mobile Communications Division at Samsung Electronics.
He further said, "REX devices are designed to seamlessly prioritize and consolidate essential mobile functions that matter most to customers across diverse markets. The result is an extraordinary end-to-end mobile experience with the best value for money."
The Rex 60 is basic handset which sports a 2.8-inch QVGA LCD display with resistive touch-screen, a 1.3-megapixel camera and battery with 1,000 mAh, whereas Rex 70 is endowed with improved specs, it sports a bigger 3.0-inch QVGA capacitive screen and a 2.0-megapixel camera.
Apart from much-improved memory space and 3.2-megapixel camera, Rex 80 has pretty much similar features when compared spec-to-spec with its sibling Rex 70.
Rex 90 is costliest among the four Rex series smartphones, it sports a bigger 3.5-inch HVGA LCD display as well as a 3.2-megapaixel camera. It is expected to cost around ₹6, 490.
Whereas Rex 80 is priced ₹5,270, Rex 70 costs around ₹4,570 and Rex 60 will be priced ₹4,280.
According to IBNLive, the Rex series budget smartphones are expected to be launched initially in India, but there is no official confirmation about the date of availability in the subcontinent.