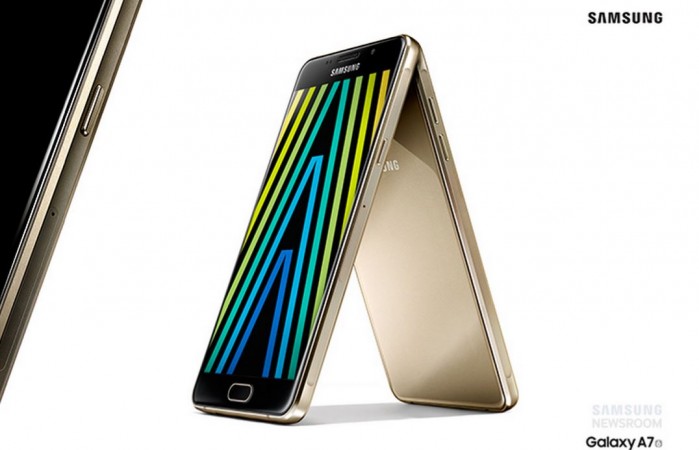 Leading smartphone maker Samsung has unveiled the new line of Galaxy A (2016) mid-range handset series A7, A5 and A3.
"At Samsung, we are committed to continued innovation, inspired by the feedback and needs of our wide range of consumers," said JK Shin, CEO and Head of Samsung's IT & Mobile Business.
"With the introduction of the Galaxy A (2016), we took the consumer feedback on our original Galaxy A models and made thoughtful and impactful improvements offering consumers a seamless convergence of style and performance for their everyday lifestyles," Shin added.
Like the previous A-series, the new three devices -- Galaxy A7(2016), Galaxy A5(2016) and Galaxy A3(2016) -- boast metal-frame but differ in screen size and internal hardware.
Galaxy A7(2016) features the biggest screen among the lot. It sports a 5.5-inch full HD super AMOLED display and come packed with 1.6GHz Octa-core processor backed by 3GB RAM, 16GB inbuilt memory and 3300 mAh battery.
On the other hand, Galaxy A5(2016) features smaller 5.2-inch full HD screen. Under-the-hood, it comes packed with Android 5.1 Lollipop OS, 1.6GHz Octa-core CPU, 2GB RAM and a 2900 mAh cell.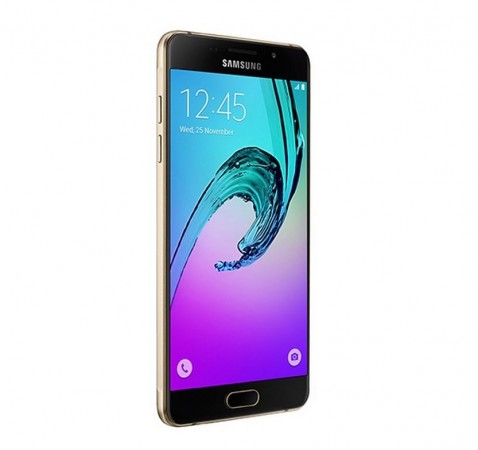 Galaxy A7 (2016) and Galaxy A5 (2016) house the same camera hardware. They boast top-of-the-line 13MP camera with F1.9 aperture and OIS (Optical Image Stabilization) feature. And at the front, it flaunts 5MP camera with F1.9 aperture. They also boast of fingerprint sensor as well.
Galaxy A3 (2016) comes packed with similar camera specifications, but its primary camera lacks OIS.
Other notable features of Galaxy A3 (2016) include 4.7-inch HD screen, 1.5GHz quad-core processor, 1.5GB RAM and a 2300 mAh battery.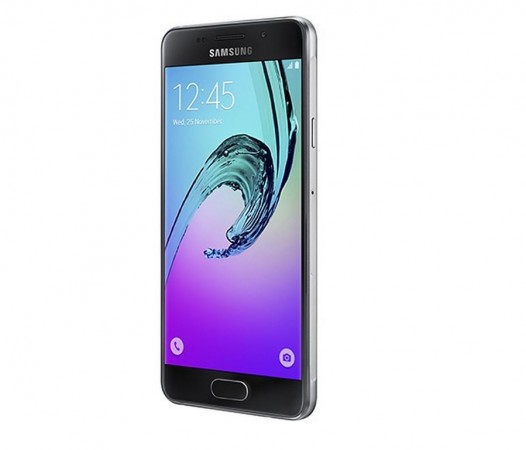 Samsung Galaxy A7 (2016), A5 (2016) and A3 (2016) availability details:
The company has confirmed that the new Galaxy A (2016) series will initially be made available in China around mid-December and later in other markets.
As of now, there are no details with regard to the price of the devices, but it is expected to be announced during local launch event. Watch this space for more updates.
Key specifications of Samsung Galaxy A7(2016), Galaxy A5 (2016) and Galaxy A3(2016):
Models
Galaxy A7(2016)
Galaxy A5(2016)
Galaxy A3(2016)
Display
5.5-inch full HD super AMOLED display

Pixel density: 403 ppi (pixels per inch)

5.2-inch full HD super AMOLED display

Pixel density: 420+ ppi (pixels per inch)

4.7-inch HD super AMOLED display

Pixel density: 312 ppi (pixels per inch)

OS
Android 5.1 Lollipop
Android 5.1 Lollipop
Android 5.1 Lollipop
Processor
1.6GHz Octa-core
1.6GHz Octa-core
1.5GHz quad-core
RAM
3GB
2GB
1.5GB
Storage
16GB, expandable up to 128GB
16GB, expandable up to 128GB
16GB, expandable up to 128GB
Camera

Main: 13.0-megapixel camera with F1.9 aperture, OIS (Optical Image Stabilization), LED flash
Front: 5.0-megapixel camera with F1.9 aperture

Main: 13.0-megapixel camera with F1.9 aperture, OIS (Optical Image Stabilization), LED flash
Front: 5.0-megapixel camera with F1.9 aperture

Main: 13.0-megapixel camera with F1.9 aperture, OIS (Optical Image Stabilization), LED flash
Front: 5.0-megapixel camera with F1.9 aperture

Battery
3300 mAh with fast charging ability
2900 mAh with fast charging ability
2300 mAh
Network
4G-LTE (Cat 6) with up to 300 mbps download speed.
4G-LTE (Cat 6) with up to 300 mbps download speed.
4G-LTE (Cat 4) with up to 150 mbps download speed.
Add-ons
Hall Fingerprint scanner, Samsung Pay with MST (Magnetic Secure Transmission) and NFC, Wi-Fi 802.11 a/b/g/n, Bluetooth v 4.1, Samsung KNOX, S-Voice, Dual SIM option
Hall Fingerprint scanner, Samsung Pay with MST (Magnetic Secure Transmission) and NFC, Wi-Fi 802.11 a/b/g/n, Bluetooth v 4.1, Samsung KNOX, S-Voice, Dual SIM option
NFC, Wi-Fi 802.11 a/b/g/n, Bluetooth v 4.1, Samsung KNOX, S-Voice, Dual SIM option
Dimensions
151.5 x 74.1 x 7.3 mm
144.8 x 71.0 x 7.3 mm
134.5 x 65.2 x 7.3 mm
Weight
172 g
155 g
132 g
[Image credit: Samsung Tomorrow & Samsung Mobile Press]