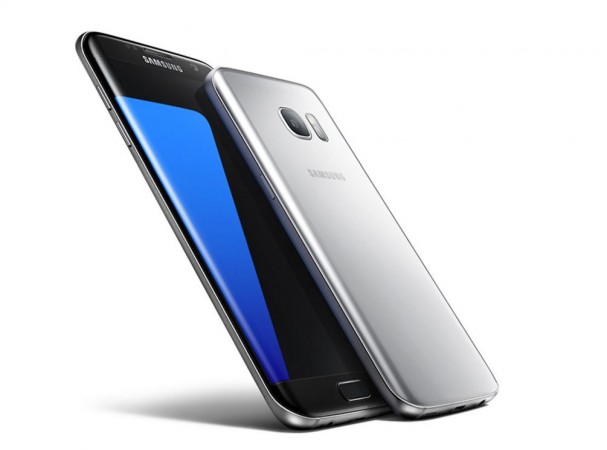 Samsung said Wednesday it would launch a new phone upgrade scheme wherein buyers in South Korea would be allowed to switch to a new premium smartphone every 12 months. The smartphone upgrade programme would work with both Galaxy S and Galaxy Note series, and is expected to go live this week, reports Reuters.
The news of the launch of a new programme comes ahead of the Galaxy S7 and Galaxy S7 edge sale commencing Friday in South Korea. Potential buyers would be able to sign up for the 24-month instalment plan to purchase any of the two Galaxy S7 models offered through Samsung Card for an additional monthly fee of 7,700 won ($6.35), the report said.
As per the new phone upgrade programme, buyers can trade in their existing devices â€" in this case the Galaxy S7 or Galaxy S7 edge â€" to upgrade to a new Galaxy S or Galaxy Note smartphone after 12 months. The programme is identical to the one launched by Samsung's biggest rival, Apple, in the U.S. last year. As part of the iPhone Upgrade Programme, Apple allows customers to switch to a new iPhone each year by paying a monthly instalment.
Samsung's decision to launch a similar phone upgrade programme in its home country might attract new buyers, but a report on Business Korea Wednesday said the Galaxy S7 pre-order sales have been slow, compared to previous models by the world's largest smartphone-manufacturer.
According to Business Korea's industry sources, Samsung's offer to give a free "Gear VR" headset to those who pre-order the Galaxy S7 did not yield striking results.
Samsung also launched the much-awaited flagships in India Tuesday. The Galaxy S7 and Galaxy S7 edge cost Rs 48,999 and Rs 56,900, respectively. Those who pre-order the Samsung flagships before March 18 would get a free Gear VR headset. But it remains to be seen if Samsung's new strategy to attract buyers succeeds in India and other global markets.
Samsung did not reveal if it would launch the phone upgrade programme in other markets like India and the U.S., but the scheme is already available in the United Kingdom.