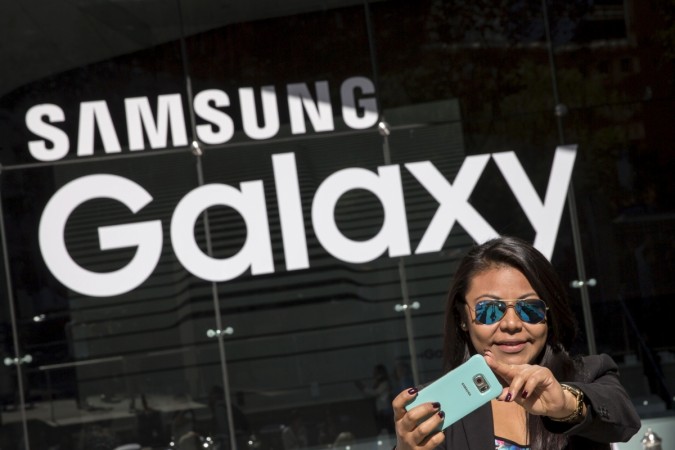 Samsung is reportedly planning to launch the world's first foldable smartphone that could be used as a smartphone as well as a tablet. South Korea's ETNews cited an unnamed Samsung executive who confirmed that a foldable handset would enter mass production by the end of this year and be available commercially in 2017.
According to the report, Samsung and its display manufacturing arm, Samsung Display, have partnered with various manufacturers to execute the idea of a foldable smartphone into reality. The company is reportedly looking at a 7-inch foldable device that can fold in half to be used as a 5-inch smartphone. These smartphones are said to have OLED displays.
"Although mass-production cannot be concluded hastily since Samsung Electronics still has few other major tasks to complete, I've heard that Samsung Electronics had made considerable amount of results in the time being," an industry source told ETNews.
Samsung has been in the news for foldable smartphones for quite some time now. The company officially addressed the development of foldable OLED displays in January, but wihtout a direct reference to an actual foldable smartphone.
"Development of Foldable OLED is taking place according to our plan," Director of Samsung's Display division Lee Chang-hoon said during an investors call in January. "We are planning on mass-production and release of this product by discussing with our partners."
But the details on how a foldable smartphone would work are light. It is not surprising Samsung would use OLED panels for its foldable displays, as it had already used such displays in its curved HDTVs, Galaxy S6 Edge and S7 Edge smartphones.
Samsung recently launched its latest flagship Galaxy S7 series, but there hadn't been any major upgrades in terms of design. The foldable smartphone would be a revolutionary change, provided the execution is done right. The intense competition in the premium smartphone market demands innovation and if foldable phones are the future, then Samsung would be a lead player.
There is no reference of the foldable display technology linking to Galaxy S8, but it is too soon to start speculating rumours about the 2017 flagship.