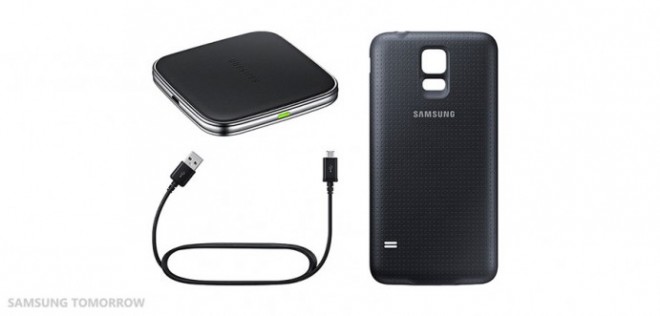 While 2014 has been a big year in terms of smartphone releases and sales all across the globe. We have seen the introduction of new handsets and technologies last year and with hopes of moving in the same direction come 2015.
To begin with, Samsung Electronics says 2015 is set to be a landmark year, as far as wireless charging is concerned. The idea is to make the technology available on cheaper smartphones. As of now, wireless charging has mainly been an option on high-end smartphones, but things are likely to change.
Samsung is currently planning on accelerating its efforts to "democratise wireless charging technology with compelling smartphones," the company said in a blog post on Tuesday. For added inspiration, the company links to it the fact that Nikola Tesla, in 1891, "became the first person to introduce inductive charging when he successfully demonstrated the wireless transfer of energy."
"Over the past few years, wireless charging has emerged in the consumer electronics market space, mainly in the form of smartphones and smartphone accessories," the company adds.
"This technology is now being integrated into all sorts of technological devices, appliances, public spaces, and even vehicles, as companies look to make power cords obsolete and make the world Tesla envisioned a reality."
As far as smartphone vendors are concerned, democratising is usually code for porting a technology over to cheaper devices, making it available to more users. And according to Samsung, more cars, restaurants, airports, and other public spaces of all descriptions will offer wireless charging soon.
Also, taking a bit of history into consideration, until now, commercial products have mainly used the "magnetic-inductive" method of charging. This involves coupling a device to some sort of physical dock. "If you have ever used an electric toothbrush or shaver, then you are probably familiar with this type of inductive charging."
The benefits related to wireless charging are manifold, bringing about a fresh wave of multiple device integration and convenience at your fingertips. However, the most obvious benefit is the absence of power cords "that are so easily tangled, broken or lost."
Consumers, until now, have been calling out for a simple wireless charging solution that frees them from the need to carry different chargers for multiple devices. The goal here is to provide them the capability to use one wireless charging dock that is compatible with all the devices, and any new ones they recently bought.
Nonetheless, as far as Samsung bringing the technology for its own handsets are concerned, the company states that the key factor in helping to bring wireless charging technology into the mainstream is related to the cost of materials becoming more manageable "by strategically partnering with the right raw material suppliers and component companies."
"It is expected that 2015 will be a landmark year for the growth of wireless charging deployment, as wireless charging stations will begin to appear in more and more public places. Samsung will accelerate to democratize this wireless charging technology with compelling smartphones. With our upcoming Galaxy smartphones, users will be able to enter a new wireless world like never before," Samsung concludes.
There's still a long way to go before 2015 finally comes to a close. But keeping Samsung's promise in mind, we are expecting more solid work on wireless charging will be done and that new Samsung handsets, before the end of the year, will be able to sport the technology.