The battle for market share between Apple and Samsung in the global smartphone market is one of the fiercest face-offs in the corporate world. While both the companies are always on the lookout for new ways to sell more smartphones than the other, a new report from The Wall Street Journal suggests that it will be more profitable for Samsung if Apple sells more iPhone X units than Galaxy S8.
An analysis conducted by Counterpoint Technology for the Journal has estimated that Samsung's profits from making iPhone X parts are likely to be so large that its revenues could earn around $4 billion more than producing parts for its own Galaxy S8.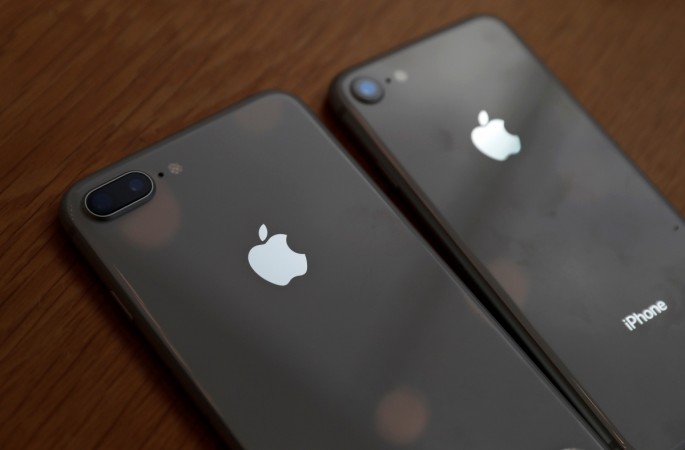 Samsung is the sole manufacturer of the OLED displays, NAND flash and DRAM chip in quantities required by Apple for its iPhones, which are the main revenue source for the Cupertino tech giant. The Samsung-made parts, on the other hand, constitute a huge portion of the South Korean conglomerate's component business, accounting for nearly 35 percent of the company's revenue.
According to the Counterpoint analysis, Apple will sell 130 million iPhone X units, earning Samsung around $110 on each handset through the summer of 2019. Samsung, on the other hand, will sell 50 million units of Galaxy S8, earning $202 on each device from components such as displays and chips in the first 20 months of sales.
Both Apple and Samsung are expected to be two of the most profitable companies in the world in 2017. Samsung's components division is likely to drive profits, supplying the OLED screens and NAND flash memory chips for the new iPhone. The new iPhone 8 series and the iPhone X, on the other hand, are expected to boost Apple's smartphone sales, which reportedly accounted for two-thirds of its $215.64 billion revenue in fiscal 2016.
KGI Securities analyst Ming-Chi Kuo said last month that the supply of OLED iPhone panels is "controlled wholly by Samsung," which may have contributed to the iPhone X's sky-high price of $999. Kuo said at the time that Samsung had likely charged Apple $120 to $130 for each OLED panel module, which was about $75 more than the price of the liquid crystal display (LCD) panels in the Plus model iPhones.
Samsung's monopoly in producing iPhone parts has likely prompted Apple to explore possible cooperation with other suppliers like Sharp and Japan Display. Apple is also reportedly pursuing alternative sources of NAND flash.