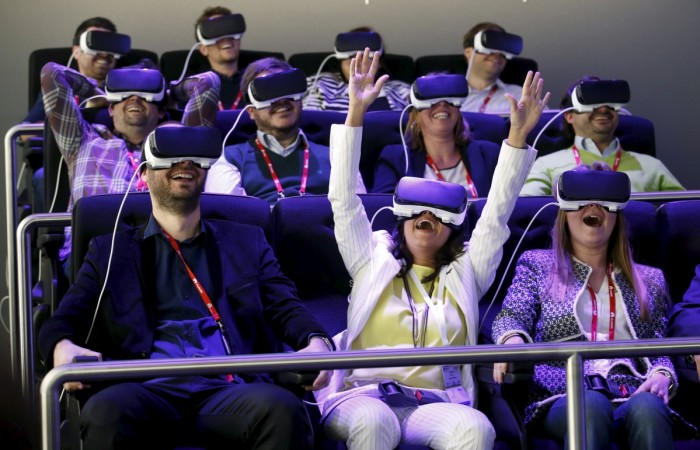 Samsung's recently announced device, the Gear 360, will be released on Friday. The South Korean technology giant made the announcement at its Developer Conference in San Francisco on Wednesday.
The Samsung Gear 360 was unveiled along with the Galaxy S7 and Galaxy S7 edge at the recent Mobile World Congress 2016 held in Barcelona. The company didn't reveal further details, including its pricing, at the time of the announcement.
According to CNET, the Gear 360 will be initially available in South Korea and Singapore, before spreading to other markets. It is listed with a price tag of $349.99 on B&H Photo and $399.99 on Adorama, but Samsung is yet to announce the official price.
The front and rear lenses in the Gear 360 each captures 180 degrees horizontally and vertically, creating a seamless and complete 360-degree field of view. Videos shot in this kind of a camera will enhance the experience with virtual reality headsets.
The Gear 360 features f/2.0 aperture lenses and can take 3,840x1,920 high resolution video. The device can also capture 25.9MP photos with 7,776x3,888 pixels. It has an IP53-certification, a 1GB RAM, a microSD card slot up to 128GB, and a 1,350mAh battery. In terms of connectivity, it supports Wi-Fi 802.11ac, Bluetooth, NFC and Wi-Fi Direct.