Samsung's 2023 flagship foldable lineup went on sale in India after much anticipation and demand. The Galaxy Z Fold 5 and Galaxy Z Flip 5 made heads turn in their own ways, but the latter made quite a splash with its upgrades. The Galaxy Z Flip5 is the ultimate style icon, a reminiscent of the good'ol days of flip phones. Having enjoyed the Galaxy Z Flip 4, sans the limited functions the cover screen offered, the Galaxy Z Flip 5 came as a refreshing change. Yes, the cover display of the Flip 5 is the first thing that got us hooked to this phone, but there's more to the phone than meets the eye.
Samsung Galaxy Z Flip 5 starts at Rs 1 lakh for the base model with 256GB storage and there's one other option with 512GB for Rs 1.1 lakh. Both models have 8GB standard, but the latter makes sense if you think you can hold on to the phone for at least four years. There are plenty colour options, including Mint, Graphite, Lavender and Cream. But you can choose from special edition colours, Grey, Blue, Green. The Graphite looks stunning as there's continuity in the colour scheme, but if that's boring for your taste, the entire palette is for you to choose from.
Samsung sent us the Mint shade with 256GB storage for review. The phone does look classy in this shade and it's not too bling as we thought it might have been. With that evolved understanding, we think even those online-exclusive Blue and Green shades will look stunning. Again, it all boils down to your preference, but there's no shortage of skins for phones in the market if you ever get bored of the same look.
Samsung Galaxy Z Flip5: Key specs
Display: 6.7-inch Full HD+ Dynamic AMOLED 2X 120Hz
Flex display: 3.4-inch HD+ Super AMOLED
CPU: Snapdragon 8+ Gen 2 Mobile Platform for Galaxy
RAM: 8GB
Storage: 256GB/ 512GB
Camera: 12MP (f/1.8) +12MP (f/2.2) / 10MP f/2.2 front camera without AF
Battery: 3,700mAh
OS: Android 13-based OneUI 5.1.1
Weight: 187g
Add-ons: Side-mounted fingerprint sensor, Stereo speaker, USB Type-C 3.2 Gen1
Design and display
The form factor retains similarities to its predecessor, with an improved hinge design for a flat closure. The Z Flip 5 is exceptional in its compact form, complete with sturdy build quality and premium finish. Despite retaining IPX8 rating for water resistance, care is needed in sandy environments. The hinge remains sturdy, and the fingerprint sensor on the frame's right side adapts to folded and unfolded states, which is a boon in terms of practicality.

Expanding the Galaxy Z Flip 5 reveals the familiar 6.7-inch Dynamic AMOLED display with FHD+ resolution and up to 120Hz refresh rate. The screen is nearly bezel-less, enhancing the vibrant and sharp display, which is where Samsung's expertise lies. Its tall 22:9 aspect ratio might not be ideal for entertainment due to black bars, but it's well-suited for scrolling-intensive apps. However, reaching the top corners of the phone can be a challenge while using single-handedly.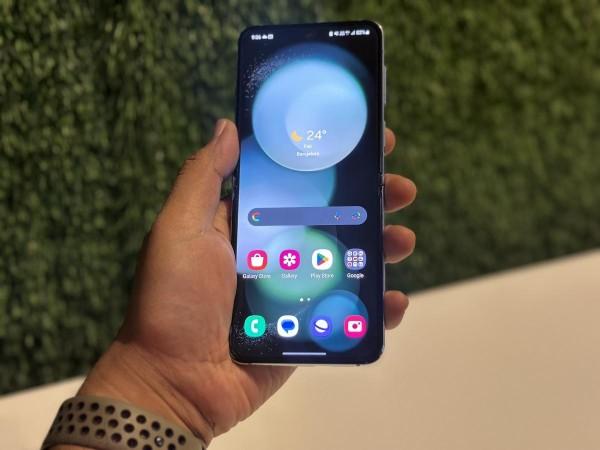 To maximize the foldable design, the half-open position enables multitasking. You can watch videos on the top half and interact with content below or use the lower portion as a trackpad for emails or gallery navigation. It's a fun feature, but not all that practical. But the half-open position is ideal for shooting videos, making hands-free video recording a seamless task. All you need is a flat surface.
Flex display
Now, let's delve into the standout feature of the Galaxy Z Flip 5 – the cover screen. This once modest space has transformed into a 3.4-inch Super AMOLED display – a leap from the 1.9-inch screens seen in its predecessors. This growth isn't just a numerical difference; it's a game-changer. The cover screen now stands out as an attractive and useful feature. This expansion brings both attractiveness and usefulness to the cover screen. Despite the non-perfect square shape (due to camera cutouts), it effectively covers a substantial portion of the top exterior.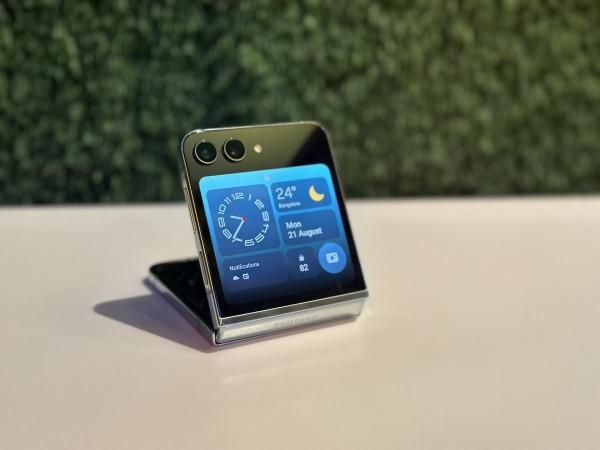 Despite the screen real-estate growth, the cover screen's interface remains limited to a handful of widgets, as it enhances functionality. You can access widgets for Calendar, Weather, Alarm, Steps tracking, and the touch responsiveness is exceptional. These widgets take advantage of the larger real estate, providing more information at a glance, so much so that they appear more like apps.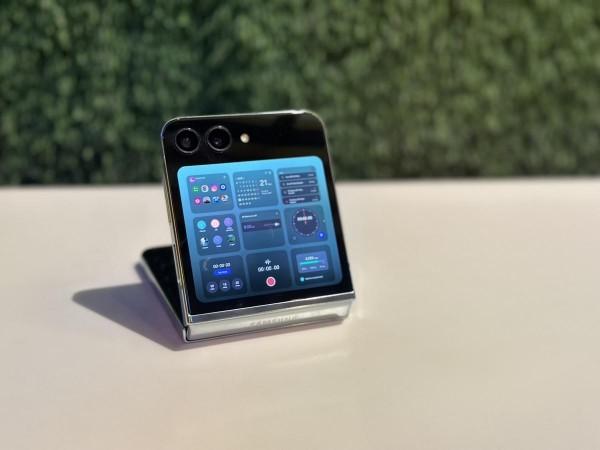 Samsung restricts the usage of apps on the cover screen to a select few, including YouTube, Netflix, Messages, and Maps. Activation for these apps occurs through Samsung Labs in Settings. Notably, Google Maps came in really handy on the cover screen and we got used to this convenience. However, watching content on Netflix and YouTube remains non-practical, yet fun while we tried it. If you are just scrolling randomly while you wait for your friends to show up or wait for your next meeting, this is a perfect setting.
For those who are feeling adventurous, Good Luck app from Galaxy Store adds practically any app to the cover screen if for whatever reason you feel the small screen is better than the main one. You won't guess the app we added — BGMI. Laugh all you want, but we managed to score a Chicken Dinner in one go despite the struggle we faced. Playing BGMI on the cover screen rendered the corners a major challenge, so we had to use the pinky finger to close the backpack. But hey, if we could get a Chicken Dinner, so can you.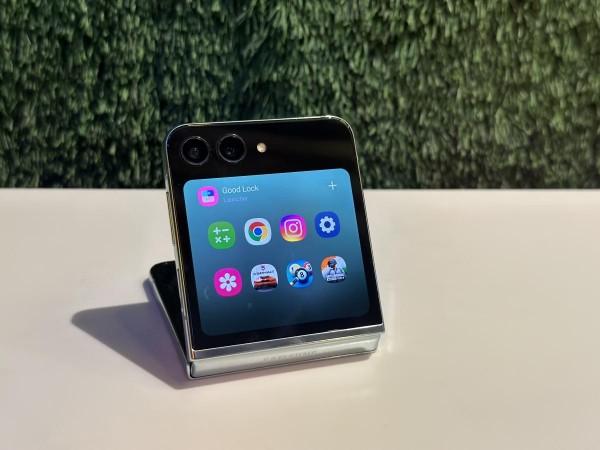 Overall, the cover display on the Galaxy Z Flip 5 is an absolutely remarkable upgrade and a strong USP of the phone.
Performance
Under the hood, the Snapdragon 8 Gen 2 chipset delivers snappy performance. While not designed for intensive gaming or heavy workloads, it handles tasks well. Extended gaming or camera use might lead to warmth due to the compact form factor. Like we said, after just one session of BGMI on the cover screen for about 20 minutes, the phone was more warm than we'd imagined. But that wasn't the case while playing BGMI in main screen.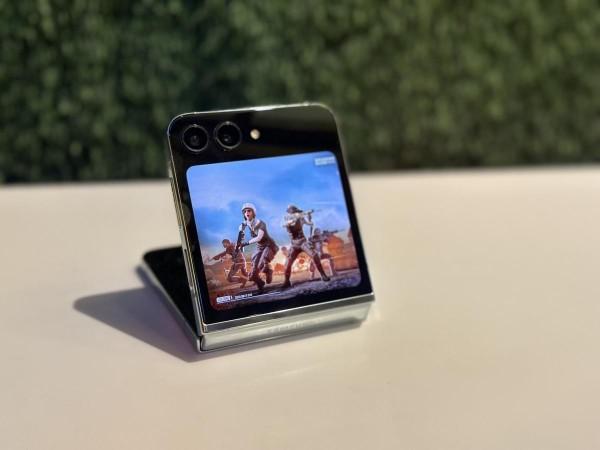 Other tasks were a breeze. The device includes 8GB of RAM, with the option to allocate virtual RAM for smooth multitasking. No issues with the interface, closing or opening apps in a snap, and going back and forth between 4-5 apps.
On the software front, the Galaxy Z Flip 5 runs Android 13 with OneUI 5.1, offering a clean interface with minimal bloatware. Samsung promises four years of major OS updates and five years of security patches, ensuring the phone's longevity on the software front. Call quality is reliable, and the device performed well. The phone supports 5G, providing high-speed connectivity. Not one instance of call drops were recorded or network issues either on cellular or Wi-Fi during gaming sessions during the entire review period.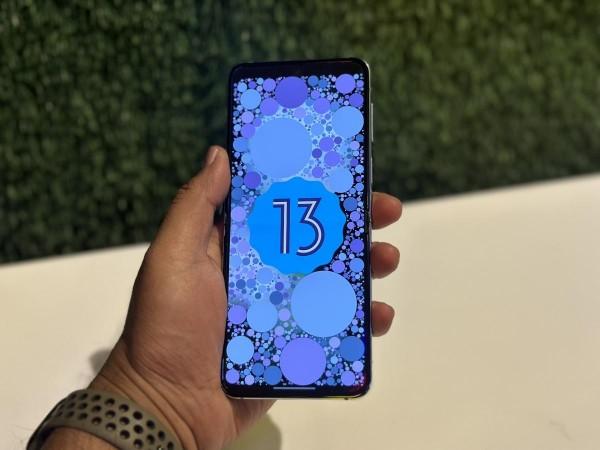 Camera
The camera setup on the Galaxy Z Flip 5 is modest with two 12MP sensors on the cover screen for regular and wide-angle shots. Daylight photos capture vibrant colors and dynamic range. Low-light shots are appealing, providing the right balance of brightness and contrast, but picks up on some noise in really dim lighting. The wide-angle lens maintains color consistency, but detail diminishes on zooming. Low-light remains a challenge for wide-angle lens. Despite it all, I liked the shots taken with the Flip 5, which are not so bad that you'll hide them in your gallery forever.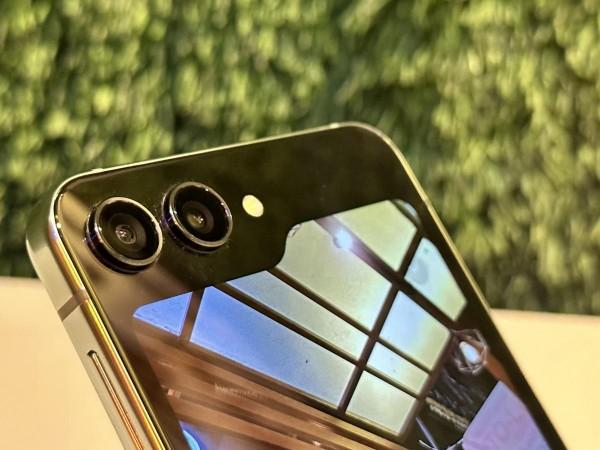 A 10MP selfie camera captures acceptable images. But we chose the 12MP cover screen camera for selfies as they were sharper and more vibrant front-facing photos. In fact, we'd suggest you do the same, but make sure you turn the phone upside down so the cameras are on top for a better angle.
Take a look at some sample shots straight out of the camera:
It's worth pointing out that editing the photos with the built-in photo editor is seamless and fun. You can use the AI to do your editing and it will get you that perfect frame as well, which is something new besides the colour correction among other things.
Battery
Battery capacity remains the same at 3,700mAh. It offers a full day of usage with around 4 to 4.5 hours of screen time. Recharging is required by day's end, so it's not the power marathon phone if that's what you're looking for. With 30 minutes of BGMI gameplay, the battery dipped 10 percent, which suggests users to plan their day accordingly.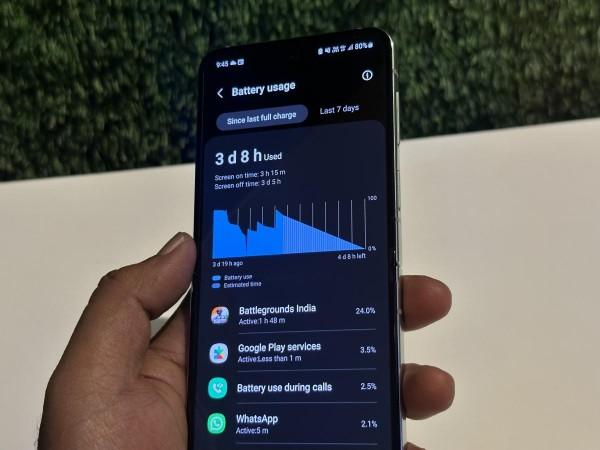 You also need a 25W PD fast charger, which is not included in the box. A full charge takes approximately 90 minutes, which might seem slow for a premium device.
Verdict
Samsung Galaxy Z Flip 5 is for those folks seeking a compact and stylish foldable phone. However, those desiring a tablet-like experience might prefer the Galaxy Z Fold 5. The Flip 5 has three important factors, the hinge, cover screen and the chipset, which are sufficient to lure even Flip 4 buyers.
The cameras and battery on the Galaxy Z Flip 5 are not as evolved as one might expect in a Rs 1 lakh phone, but the Galaxy Z Flip 5 makes a mark as a fashionable flagship, primed for the preferences of GenZ and beyond.
You can also read our review of the Samsung Galaxy Z Fold5 to make an informed decision.