The biggest mobile-centric annual event is just around the corner and all eyes are peeled for the big unveilings and surprise launches. Ahead of the Mobile World Congress later this month, Samsung is going to steal the show with the launch of its Galaxy S9 series on February 25 and make showcase them at the tradeshow next day.
There are a lot of rumors and speculations surrounding the upcoming flagships, and one of the most exciting upgrades to be seen in the Galaxy S9 series is the camera. Reports suggest the Galaxy S9 will sport a single camera and the Galaxy S9+ will have a dual-lens setup, but there's one feature that is common in both and worth considering.
In the official announcement of the Galaxy S9 series coming this month, Samsung claimed that its new phones will have "reimagined camera." And the fact that the company's bold claim comes after seeing handsets like Google Pixel 2 series (REVIEW) and Apple iPhone X with remarkable cameras is quite compelling.
One of many features Samsung Galaxy S9 will feature is the inclusion of super slow-mo, which will record moments that are often missed by the naked eye. Reports have suggested that the Galaxy S9 camera will support 960fps at 720p resolution, which is same as the incredible Sony Xperia XZ Premium (REVIEW).
So what's "reimagined" in the Galaxy S9 you might ask? According to a report by SamMobile, one of the two possible ways of how Samsung's super slow-mo might work is with the help of camera algorithms to detect various scenarios before activating the super slow-mo feature. This is ideal for capturing sudden instances like a skateboarder performing certain tricks. The only effort from the user would require keeping the camera positioned at the skateboarder, the report explained.
This technique is quite useful and handy to record slow-motion videos (probably at 30 or 60fps) and switch to super slow-mo (960fps) when something moves in the frame.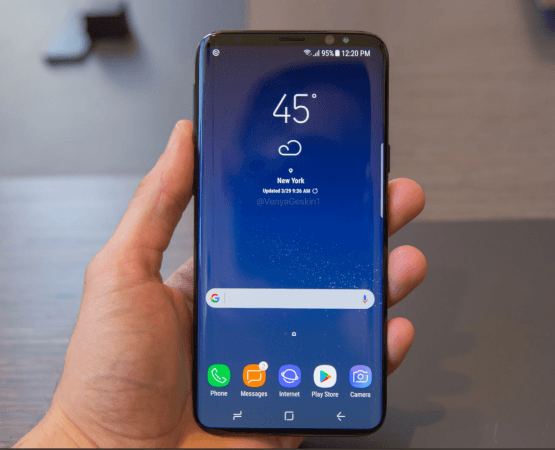 And the alternative to this is the regular tap-and-shoot method. But shooting at 960fps for an extended duration hasn't been made possible on a mobile phone device, which is why Sony lets you shoot specific moments at 960fps when the user taps the super slow-mo button in the middle of recording a slow-mo video.
The source revealed to SamMobile that Samsung Galaxy S9 will have support for capturing up to 20 slow-mo moments using this method.
Besides this, Samsung Galaxy S9 and Galaxy S9+ are expected to have improved low-light AF speeds with the help of a new ISOCELL camera sensor, Super PD or Super Phase Detection, and more. The Galaxy S9 might come with a Dual Pixel 12MP rear camera with OIS, while the Plus variant would get two lenses.