There have been a lot of talk of late about the next-generation Samsung Galaxy S9 making an appearance at the Consumer Electronics Show (CES) in Las Vegas next month. But if a new report is to be believed, the South Korean tech giant has said that such a surprise appearance of its next flagship smartphone is "unlikely."
Recent rumours suggested that Samsung could showcase the Galaxy 9 during CES 2018 in January, leading many to even speculate that the company could eventually launch the phone in January itself in an attempt to compete with Apple's iPhone X.
However, The Korea Herald said on Wednesday that the company had dismissed the speculation, saying "it is unlikely."
The report also reiterated previous rumours that the Galaxy S9 will probably sport nearly 90 percent screen-to-body ratio and the likelihood of a rear fingerprint sensor yet again.
"It is highly unlikely for Galaxy S9 to have an in-display fingerprint scanner as the technical challenges are still left unaddressed," a source told The Korea Herald.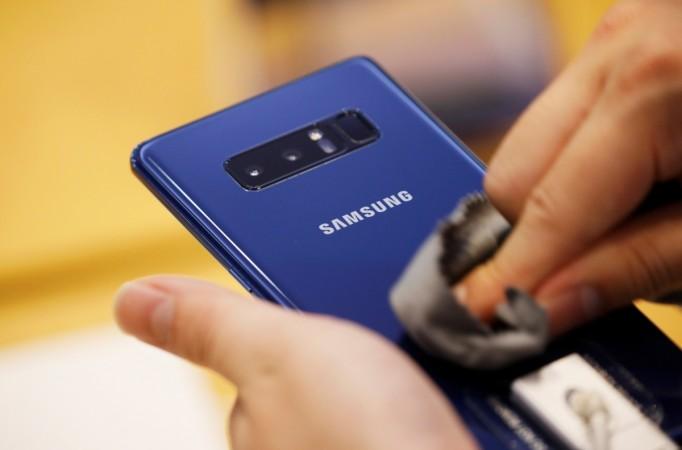 Rumours also have it that Samsung is working with a different supplier for the Galaxy S9's fingerprint sensor, which is expected to be easier to reach compared to that of the Galaxy S8.
In addition, the Galaxy S9 is also likely to come with the Android 8.0 Oreo and is expected to be available in a new purple or violet colour variant.
While the Galaxy S9 may not be showcased at the CES 2018, Samsung could actually use the event to introduce the long-rumoured foldable phone, dubbed the Galaxy X.
Samsung had previously said that it was planning to launch a foldable smartphone next year. A report from SamMobile now has said that the company could indeed provide a glimpse of the Galaxy X to "a few lucky folks" at the CES.
When it comes to the Galaxy S9, it is highly expected to be unveiled at the Mobile World Congress like all of its predecessors.