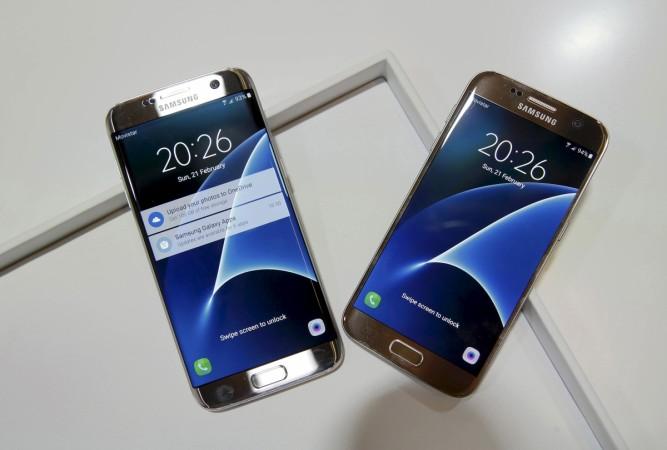 Samsung Galaxy S8 is not going to be launched at the Mobile World Congress (MWC) 2017 in Barcelona, Spain, but the company has confirmed that it will reveal the launch date of its flagship and a video teaser at the event. While all eyes are set on that, several leaks are revealing what the Galaxy S8 might bring to its fans and the latest one is crucial.
A Ukranian retailer has revealed the price of the upcoming Galaxy S8 and Galaxy S8 Plus, along with the colour shades the flagship will be offered in this year. According to the tipster, the Galaxy S8 will cost $950 (approximately Rs. 63,800) while the Galaxy S8 Plus will be priced at $1,050 (roughly Rs. 70,500) at the launch, SamMobile reported. This would make the new Galaxy smartphones the most expensive ones ever and as costly as the upcoming iPhone 8.
Interestingly, a new colour option is going to be available for the Galaxy S8 and Galaxy S8 Plus. In addition to the regular black and gold, Samsung will introduce an orchid grey colour for both its flagships. We do not expect the pricing of the Galaxy S8 series to be revealed at MWC 2017, but if we're lucky there might be a confirmation of the new colour variant in the video teaser the company has promised to show.
If the rumours are right, the Galaxy S8 will be launched at a special event in New York City on March 29. We will know for sure if this is right at the MWC 2017 reveal.
If the pricing of the new Galaxy S8 series feels high, it may feature some interesting new features that justify the cost. The company is working on bringing a large pressure sensitive display, dual camera lens, and a dedicated AI assistant called Bixby integrated in the new smartphones.
Samsung Bixby is said to be more advanced than Google Assistant and Microsoft Cortana, allowing users to have a normal conversation with the device. Another interesting feature said to come with the Galaxy S8 series is the Iris scanner to authenticate the owner of the device, which is said to be more advanced and future-proof than the current biometric security systems.
Other expected features include a powerful chipset, long lasting battery and better durability as compared to its predecessors. Stay tuned for updates.