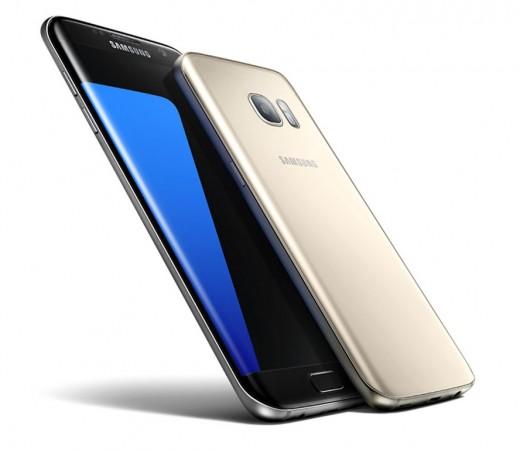 Samsung is tight-lipped on his upcoming flagship the Galaxy S8, but it has become a cynosure of all eyes after the disappointing debacle of its ambitious project, the Galaxy Note 7. Now, it has been reported that the new device will have a much bigger screen than its predecessors.
It is reported that the Galaxy S8 will come in two variants, one with a 5.7-inch display and the other with a 6.2-inch screen, which is a huge upgrade from 5.1-inch display seen in the Galaxy S7 and 5.5-inch display seen in the Galaxy S7 edge. The veracity of the reports is not known, but it will be seen as a move to please Galaxy Note fans who could be sorely missing big screen handset.
[READ: Samsung Galaxy S8 release date delayed AI incorporation?]
However, there is conflicting report on the screen size of Samsung's upcoming device. Earlier reports have claimed that the Galaxy S8 will have two variants -- one with a 5.1-inch curved Super AMOLED display and a 2K screen resolution, and the other with a 5.5-inch 4K panel (806 ppi pixel density). Both the models are expected to share several features like a 10nm Qualcomm Snapdragon 830 or 10nm-based Exynos processor, a Mali-G71 GPU, a 12MP S5K2L2 sensor and a 13MP sensor made by Sony in the rear, and an 8MP front-snapper.
The South Korean technology giant has the tradition of announcing its Galaxy S devices at the Mobile World Congress (MWC) in Barcelona, so it was rumoured that the upcoming Galaxy S8 could follow suit and be unveiled on February 26, a day ahead of the event. However, latest reports have suggested that the flagship would be ready for release only in April as the company intents to include artificial intelligence (AI) assistant service and a dedicated button for it.
The company acquired Viv Labs Inc, a start-up founded by the creators of Apple's Siri, last month, sparking off speculation that an AI digital assistant would be introduced to the upcoming Galaxy S8.
Interestingly, the Galaxy S8 development timeline has surfaced online. The report has claimed that Samsung will order the first parts of the new device in January and start testing it before getting more internal parts followed by tests. It went on to say that mass production of the device would begin in March before eventually hitting the stores in April.