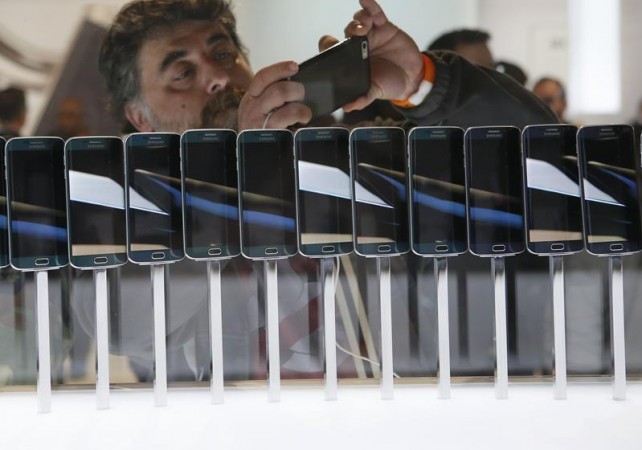 Samsung's 2016 marquee smartphone Galaxy S7 release has been advanced by a month, says a new report from the company's home market.
ET News citing sources has claimed that Samsung will unveil the new Galaxy S7 in January, a month before the Galaxy S6 series could complete the one year cycle.
The report also added that the company will launch two Galaxy S7 variants -- a premium one and another sub-flagship, just like Google did this year.
Read more: Google Huawei Nexus 6P vs LG Nexus 5X: Which vanilla Android smartphone suits you best?
The leaked Galaxy S7 release plans are in line with the previous reports, but company launching two extreme variants is a bit hard to believe, because a recent report indicated something completely different.
It has come to our attention that Samsung's Galaxy S7 will come in three variants with top-end features, but will vary in terms of CPU chipset usage. The ones bound for India will house Exynos 7422 series, whereas the one heading to US and Chinese market will come with Qualcomm Snapdragon 820 SoC (System on Chip).
Third Galaxy S7 variant, to be sold in South Korea, Japan and European regions, is said to come with company's new Exynos M1 (Mongoose) series based 8890 processor.
Read more: Samsung Galaxy S7 tipped to come in three CPU variants
Galaxy S7 series is also said to house advanced version of 3D Touch feature seen in current Apple iPhone 6S series.
Read full story here: Samsung Galaxy S7 tipped to boast more advanced display technology than iPhone 6S' 3D Touch
Other expected feature of Galaxy S7 (aka Project Lucky) include QHD (2560x1440p) display, Android 6.0 Marshmallow OS, 4GB RAM, 64GB inbuilt memory, 16mp camera with OIS (Optical Image Stabilisation) and a 5mp front snapper.
If all things fall into place, the Galaxy S7 is expected to be unveiled in January and hit stores in February.
Also read: Samsung Galaxy S7 tipped to come equipped with new gen USB port
That being said, we urge our readers not to take these reports too seriously as it is very soon to assume all the things said in them are true. We are still more than three months away from the rumoured launch and there are chances that some of the key features leaked might be shelved or new things added before the mass production takes off.
Stay tuned for more updates.