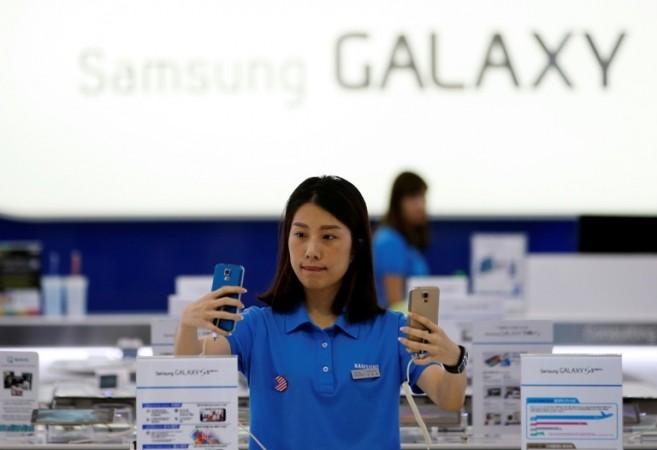 The much awaited Galaxy S7 is expected to be unveiled in the third week of February says a new report.
Popular Ukrainian blogger Ivan Luchkov has revealed that Samsung will host Galaxy Unpacked 2016 event in Barcelona on 20 February, just a couple of days ahead of the world renowned consumer electronics trade fair, MWC (Mobile World Congress) 2016 (22-26 February).
While there is no proof to validate his claims, he has a very reputable track of predicting device launch dates. Luchkov had accurately foretold Galaxy S5 release details in 2014.
In a related development, dimensions of the Galaxy S7 models have surfaced online revealing that the flagship device will accompany a bigger Edge variant as previously reported.
Android Authority citing ever reliable source Shai Mizrachi, has revealed that Galaxy S7 will measure 70.5 mm wide and 143.0 mm tall similar to the Galaxy S6 (5.1-inch) series. On the other hand, Galaxy S7 Edge will have a bigger and bulkier body. It measures 151 mm in height and 73.5 mm in width. That means it will have 5.5-inch (diagonal) screen.
Expected features of Galaxy S7 series phones:
Except the screen size and battery, other key features such as display QHD (2560 x 1440p) resolution, processor, RAM, camera specifications are said to remain the same in both Galaxy S7 and S7 Edge models.
Under-the-hood, they are expected boast 3D Touch technology, Qualcomm Snapdragon 820/Exynos 8890 CPU (depending on the market), 4GB RAM and 32GB/64GB/128GB inbuilt storage.
Word on the street is that new Galaxy S7 series will house advanced Iris Scanner, which is said to be more superior to the finger-print sensor.
This very biometric technology was supposed to debut in Galaxy S5, but due to the smartphone's design and technological limitation, it was dropped.
Rumours of the same have once again surfaced online. We have doubts over this specifications as the upcoming devices' design language is identical to 2015 Galaxy S6 series. We just have to wait for a couple more months to really know what Samsung has in store for us. Stay tuned for more updates.