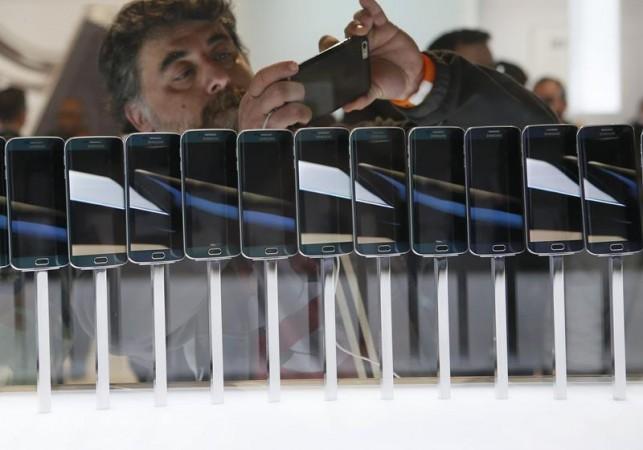 The release date of Samsung's rumoured 2016 flagship smartphone Galaxy S7 has been advanced to February, says a new report from the company's home market -- South Korea.
Galaxy S6 was launched in March this year, just days ahead of MWC (Mobile World Congress) 2015, and it hit stores in the following month -- April.
However, in 2016, Samsung is reportedly planning to unveil the new Galaxy S7 and release the phone in February, reported E-Today, citing South Korea's prominent market watchdog SK Securities analysts.
This is in line with previous reports. It has been said that Samsung has come up with a new smartphone development model, Agile, wherein the company will divide the development process into separate modules. Tests can be conducted independently in each module, thus giving Samsung an advantage of flexibility, where it can change or restart the individual module from the beginning, without affecting other aspects of the development. This process can apparently fast-track the smartphone development process by one or two months and this means Galaxy S7 project can be finished by as early as December 2015.
[Note: Previously, Samsung used to follow 'Waterfall' method, wherein it had a precise set of schedule and each phase had to be finished in particular frame. Once done, it can never be changed.]
Moreover, Samsung has already begun testing two variants of its Galaxy S7 prototypes: one with the company's proprietary Exynos (8890 alias M1 Mongoose chipset) series and the other with Qualcomm's Snapdragon 820 series.
In 2015, Samsung had ditched Qualcomm's Snapdragon 810 processor in both marquee phones, Galaxy S6 series and Galaxy Note 5, owing to over-heating issue.
Read more: Unnamed Samsung Phone Spotted Online with Record AnTuTu Benchmarking Scores; Is it Galaxy S7?
Now, Samsung has renewed ties with Qualcomm. Snapdragon 820 is said to be way superior to its predecessor in terms of performance and faster CPU function.
The other expected features of Galaxy S7 are QHD (2560x1440p) display, Android 6.0 Marshmallow OS, 4GB RAM, 64GB inbuilt memory, 16mp camera with OIS (Optical Image Stabilisation) and a 5mp front snapper. Stay tuned for more updates.